Lourdes Leon, the daughter of American singer and actress Madonna, has mostly lived beside the shadow of fame of her mother. But she is known for her work in I'm Going to Tell You a Secret, which aired in 2005. Lourdes, with her past relationship with her former boyfriend Timothee Chalamet, has raised the focus light on her recent love life.
Well, Lourdes, who was fathered by Carlos Leon, is reported to be dating her new boyfriend. But keeping her personal profile low, she has not disclosed much about it. So let's know about the new boyfriend and relationship of Lourdes.
Lourdes' relationship with her new boyfriend
Loures, 21, has been in the limelight since her childhood. But when it comes to her love relationships, she has stayed mum. At most, we have been able to see a few snapshots of the couple together. The couple has reportedly been seen together since July 2016. And sources claim that it was around that time that they had become close to one another.
Lourdes and her skater boyfriend
Source: dailymail
The rumors about their closeness got a new shot in recent days after Lourdes was seen cuddling her beau during a shopping spree in August 2017.  As far as we know, he is a skater.
Lourdes with her mysterious skater boyfriend
Source: dailymail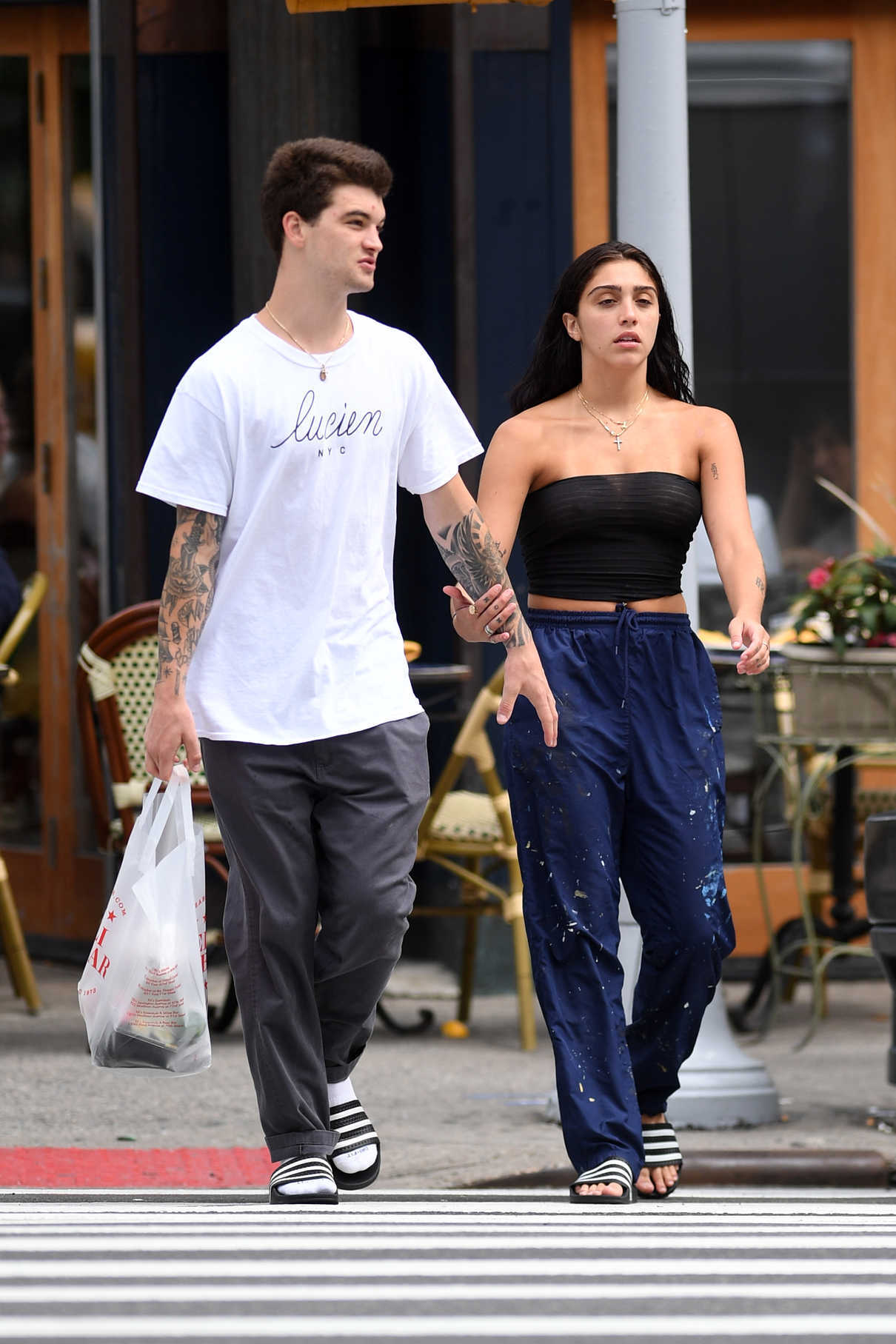 The mysterious but lovely couple: Lourdes and her love
Source: lacelebs
Good luck to the young duo!
Also read: Johnny Depp's daughter, Lily-Rose Depp, move in together with her boyfriend
Past relationships of Lourdes Leon
Lourdes, who is also the step-daughter of Guy Ritchie, before he and Madonna divorced, was in a relationship with Homeland actor Timothee Chalamet. Chalamet and Lourdes started dating after they met at La Guardia High School of  Performing Arts in NYC, and they were seen cozying up with one another a couple of times.
Lourdes and her former boyfriend, Timothee Chalamet
Source: pinterest
But Lourdes and Timothee could not carry on with the relationship for a long time, and they parted ways one year into their relationship.
The split of the couple was confirmed in 2014 after Timothee was seen locking lips with a blonde after the premiere of the rock documentary Mistaken for Strangers. 
Well, the past is past. Nothing can be done about it. Lourdes and her mysterious boyfriend seem happy with each other. We wish them all the best.
Stay tuned for more updates.