Singer Gwen Stefani has ended her long term marriage with Gavin Rossdale. It came as no surprise when Stefani often mentioned that her divorce hurt her so much, but the fact that her husband cheated on her with their former Nanny has shocked everyone.
Yes! Women can resist all the pain in the world but cheating is not ever acceptable. And as per the records, most of the Hollywood breakups happens with the arrival of the third person or the other one in their relationship. The same thing happened with Gwen and Gavin's marriage too. 
Let's find out the story.
Gavin Rossdale's affair with Gwen Stefani's sons' nanny
Rossdale and Stefani got a divorce on 8th April 2016. 'Irreconcilable differences' was the stated reason when Stefani filed for it on 3rd August 2015. However, the issue turned out to be Rossdale's affair.
Image: Gwen Stefani and Gavin Rossdale
Source: Daily Mail
He cheated on Stefani with her sons' nanny. Us Weekly reported that Stefani came to know about the bitter truth when she found out that Rossdale and their former nanny named Mindy Mann exchanged sexual texts and nude photos between each other. The truth came out as Rossdale's phone was linked with the family iPad. It is also said that after the birth of their son Apollo, Rossdale left Stefani so that he could sleep with Mindy.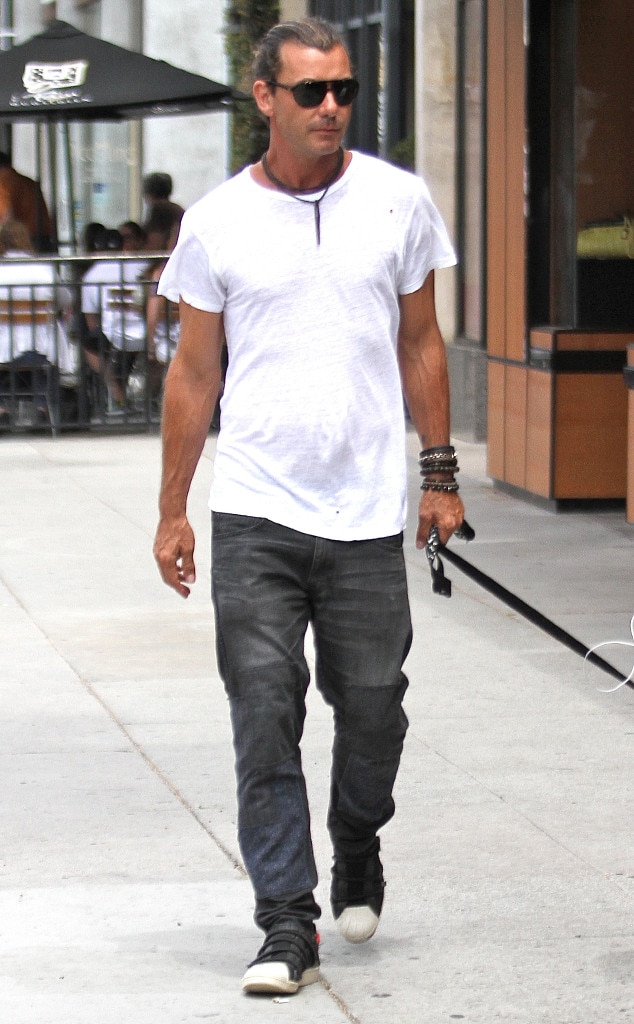 Image: Gavin Rossdale
Source: E! Online
Gavin Rossdale admitted that he cheated
An insider claimed that the whole truth between Rossdale and Mann's relationship was reported to Stefani by one of the other nannies. The source also revealed that everything happened under Stefani's nose which was unacceptable as she felt embarrassed, livid and mortified. Stefani who trusted her husband, broke her as he eventually admitted the whole thing. That's when she decided to dissolve her relationship with Rossdale.
Image: Gwen Stefani and Gavin Rossdale with their kids and nanny
Source: Daily Mail
Gavin Rossdale and Gwen Stefani's wedding
Rossdale and Stefani's wedding took place on 14th September 2002 in London at the St. Paul's Covent Garden. They also performed another ceremony in LA two weeks after their first. Stefan is the mother of Rossdale's three sons. Their eldest son Kingston James McGregor Rossdale was born on 26th May 2006, second son Zuma Nesta Rock Rossdale was born on 21st August 2008 and third son Apollo Bowie Flynn Rossdale was born on 28th February 2014.
Image: Gwen Stefani and Gavin Rossdale's wedding
Source: NY Daily News
Gwen Stefani dating Blake Shelton
After her divorce with Rossdale, Stefani began dating her The Voice co-star, Blake Shelton. A close source revealed that Stefani is really happy with Shelton. As per now, both singers have are single after going through a painful divorce and are dating each other.
e claimed that she had never dated someone so confident and handsome till date. The insider also compared Stefani to a giddy high school cheerleader and Blake to the All-American QB. Let's hope these America's favorite singer couple grow stronger in their love life and we get to share more of their good stories in upcoming days.