The beautiful actress Dina Meyer, known for her role as Barbara Gordan in Birds Of Prey is regarded as one of the high-profile actresses in the American film industry. Dina has acted in many American film and TV series including Saw where she portrayed the role of Detective Allison Kerry and is regarded as one of her most loved movies.
It's very surprising to know that gorgeous Dina is not married yet and is currently single. However, she has been in a relationship with two men earlier in her life. Want to know who the lucky men are? Well, let's explore details about her relationship and affairs.
Also Read, Ken Leung: Co-star in Saw.
Dina Meyer and Her Rumored Boyfriend Billy Joel
Billy Joel, 68, is an Ameican Musician famous as Piano Man. The rumors regarding Dina and Billy started surfacing in the media subsequently after Dina was spotted with Billy Joel at some private event.
However, Dina later in an interview with radio personality Howard Stern clarified all the rumors about Billy and her affair with him. She said that her relationship with Billy was just a casual friendship. She further claimed that Billy wanted a romantic relationship with her and that she had a couple of dinner dates but for some reason, things fell apart before it was started.
Also Read, 46, Ken Leung appearance in, Star Wars: The Force Awakens.
Instagram: Dina West
Dina and her ex-boyfriend Shane West
Dina so far has been rumored to have dated two men and since she has denied her relationship with Billy we can say, Shane West is her only boyfriend. Nevertheless, Dina and Shane's relationship was one of the most anticipated affairs by the media.
Video: Shane West
Dina and American actor Shane started dating in 2001 and the couple was often spotted together in public. They were also seen at several movie premiers and other public events.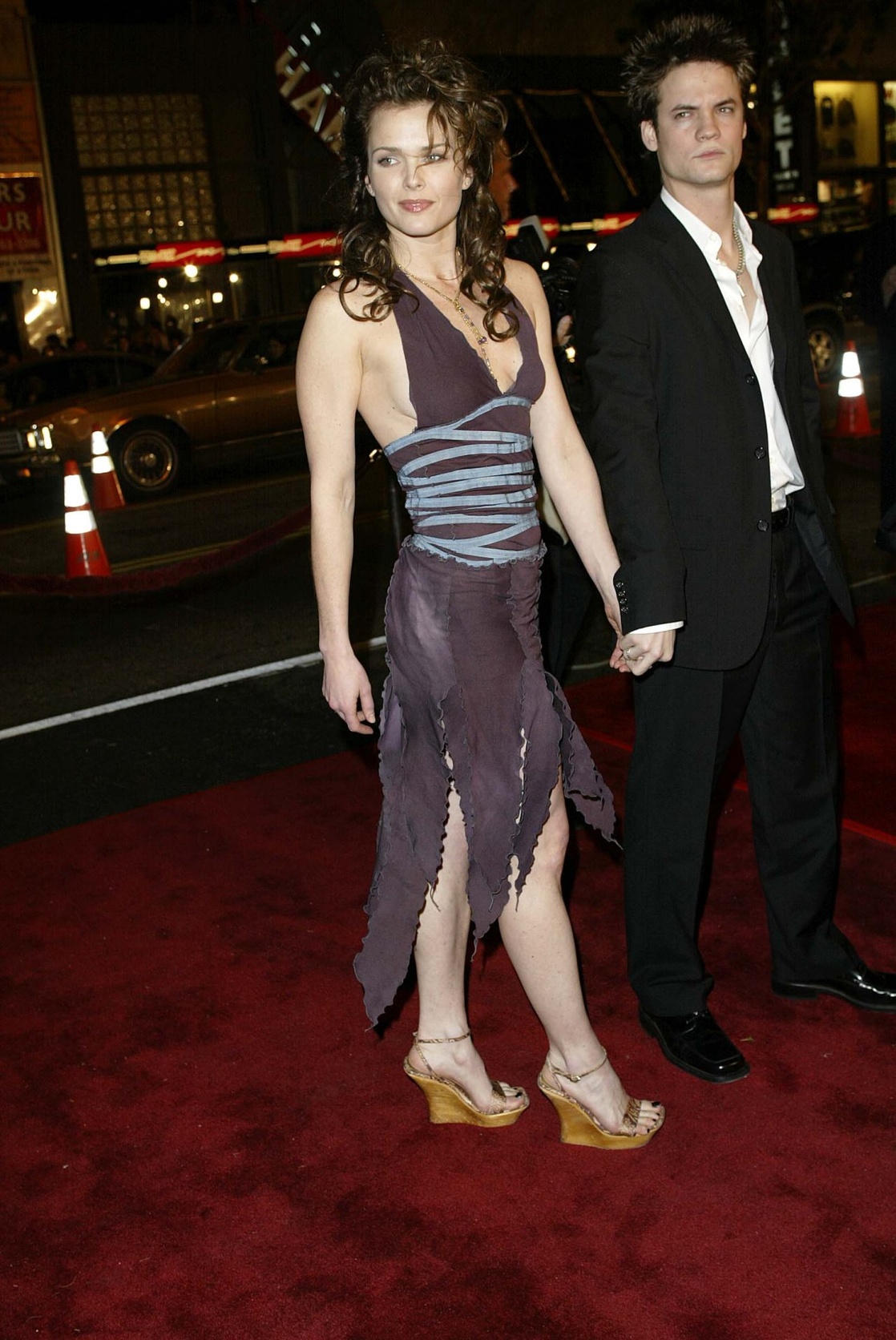 Dina Meyer with Shane West at the premiere of the film
Source: Listal
Moreover, the couple also shared romantic tweets on their Twitter. See the Twitter post,
However, things don't always remain the same and almost after a year of their relationship, the couple broke up in 2003.
Well, the ambitious woman is currently all focused on her career and seems like she is in no mood to have any relationship anytime sooner.
We wish for her a better future ahead. Keep in touch with us for more updates.