Constant hookups and breakups are more than normal in the show business. A spring wedding dramatically changes into a winter frosty divorce - in the same year. No one does that on purpose, obviously. But it does seem to be a trend in the industry. Amidst all this, it does fill your heart to hear of a strong-going love-struck couple, doesn't it?
Hollywood Heights star Cody Longo seems to be one of those love-struck Romeos. After a couple of unsuccessful relationship affairs, this 29-year-old hottie seems to have found his "one".
After dating for a year, Cody married Stephanie Nicole Clark. And now, this lovely duo has a beautiful child, a daughter.
Cody Longo married Stephanie Nicole Clark; Their Marital Life and Relationship
Cody and his gorgeous partner Stephani Nicole got married in October 2015. Ever after their wedding the couple is together and are now parents to a child, a beautiful baby girl.
Cody Longo and her gorgeous wife Stephanie Nicole Clark
Source: Pinterest
Our heartthrob Cody doesn't seem able to stop gushing about his wife and baby. With more than 41.5 k followers on Instagram, he has shared precious family moments of his with his fans and followers.
He is even very much active on Twitter and likes to keep his 88 k followers updated on his professional as well as personal lives.
Cody and Stephanie started dating in August 2014 and got engaged in April of the next year. Finally, the wedding took place in October of 2015. Their daughter, Lyla, was born in January of 2016.
All seems to be well with the Longo family. So then what about Cody's ex-girlfriend?
Cody Longo Love Life; His extra-marital affairs and relationships
For about a year back in 2010, Cody was dating the multitalented star, Cassie Scerbo. A singer, a dancer, and an actress, 27 years old Scerbo has been famed for her roles in Make It or Break it and Sharknado (1 and 3).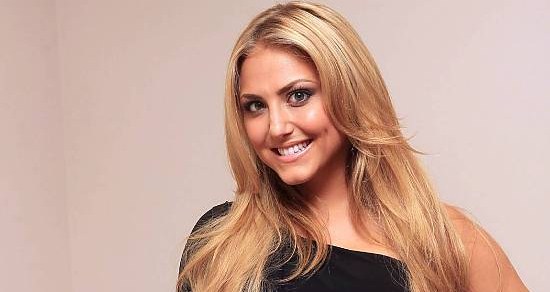 Cody Longo now ex-girlfriend Cassie Scerbo
Source: Pinterest
Hot, rich, famous, talented, and still young- doesn't seem like that such a catch would be left uncaught right? After a string of unsuccessful relationships, Cassie was said to have been single since 2011. She hasn't made any statement regarding her relationship status and neither she is publicly seen with anyone. But rumors have it that she is currently in a secret and undisclosed relationship with a mystery man.
After dating hotshots such as Michael Copon, Cody Longo, (ex-fiancee) Doug Reinhardt, and Josh Bowman, we cannot wait to know more about this sexy artist's new love interest.
For more updates keep on visiting FamousStardom.