Amelia Warner is an English actress and musician best known for performing under the name, Slow Moving Millie. The 40-year-old  is currently married to Fifty Shades of Grey star Jamie Dornan, who is also an actor, model, and musician. She has been married to the actor for the past 4 years, and they also have children together. 
Warner was born on 4th June 1982 to actor-parents Annette Ekblom and Alun Lewis. Despite her mother's efforts to keep her away from the industry, she ended up getting indulged in acting anyway and made her debut back in 1999. 
Here, we are going to share some information about her marriage with actor Jamie Dornan, their children, and her past affairs. 
Amelia Warner married to husband, Jamie Dornan. How many children do they have?
Amelia met her future husband Jamie back in 2010. They seem to have hit it off during their first meet as they started dating instantly. They dated for almost two years and decided to take their relationship to a new level. They got engaged in November of 2013 and tied the knot in the following year. 
Amelia Warner and Jamie Dornan wedding 
Source: Pinterest
Together, they have two daughters. Their first daughter Dulcie Dornan was born before they even tied the knot. She was born on 21st November 2013, and she is currently 9 years old. 
Later, on 16th Feb 2016, the pair had their second child together named Elva. She is currently 7 years old. 
Amelia Warner with husband Jamie Dornan and youngest daughter
Source: SAYS Malaysia
It has been a decade since the duo tied the knot and it came as a shocker to many when they find out that Jamie is married to her and the fact that they even have children.
Unlike her husband, who is a movie star and has thousands of fans worldwide for his portrayal of Christian Grey alongside Dakota Johnson who portrayed Anastasia Steel, Amelia likes to keep it low profile. She does not want to be a movie star and wants to stay below the radar. 
She even said: 
I want to stay below the radar and make good films. I have to be careful, I don't want my life to change. I really don't want to be a movie star.
Know more about Jamie's alleged relationship with Dakota
Amelia Warner past affairs
Amelia's first open relationship was with Irish actor Colin Farrell, who is best known for his work in The War Zone. The pair dated back in October of 2000 and got engaged just seven months after the affair started.
They got engaged in May of 2001, but it seems things did not work out for them as they called the engagement off and broke up six months later in November of the same year.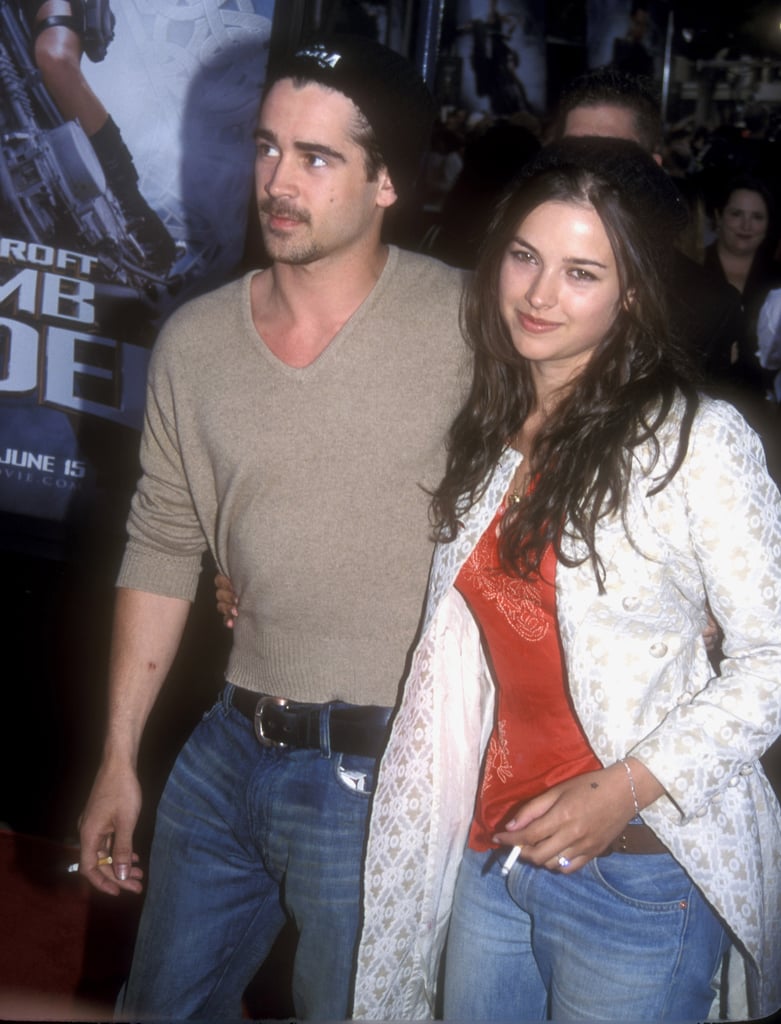 Amelia Warner with ex-fiance Colin Farrell
Source: Popsugar
After her split with the Irish actor, she started dating Australian actor Adam Garcia who is best known for his role in Coyote Ugly. The pair began dating in 2003 but separated a year later in 2004. 
Amelia Warner with ex-boyfriend Adam Garcia
Source: Pinterest
Apart from these affairs, the actress has also been rumored to have had an affair with American actor Joaquin Phoenix. 
Be in touch with us for updates.