October 24, 2017, happened to be a very special day for Ben Feldman and his wife Michelle Mulitz. The Superstore star welcomed his first child with his wife Michelle Mulitz. The Man Men star married his wife Michelle Mulitz in a private ceremony that saw approximately of 350 guests in Gaithersburg, Maryland on Saturday, October 12, 2013.
Since 2015, Feldman has played the role of Jonah in the NBC sitcom Superstore. Before that, he was a leading character in The Perfect Man and essayed the role of Fran Drescher's son on the television series Living with Fran. Similarly, Mulitz is known for her performances in John Dunn's Last Run (2009), Sluts, Bitches, and Whores! (2012),  and Limited. 
Scroll down to know more about Ben Feldman and his newly born child.
Ben Feldman bio and career
American actor Ben Feldman was born on 27th May 1980 in Potomac, Maryland, United States. Ben's father used to run an ad agency. He was involved in camp and school theater from the early age of six. He attended Winston Churchill High School in Potomac.
Ben Feldman
Source: IMDB
He worked as a camp counselor in theater and also taught classes in videography. He currently lives in Los Angeles, California. He is also a co-owner of a vineyard named Angelica Cellars.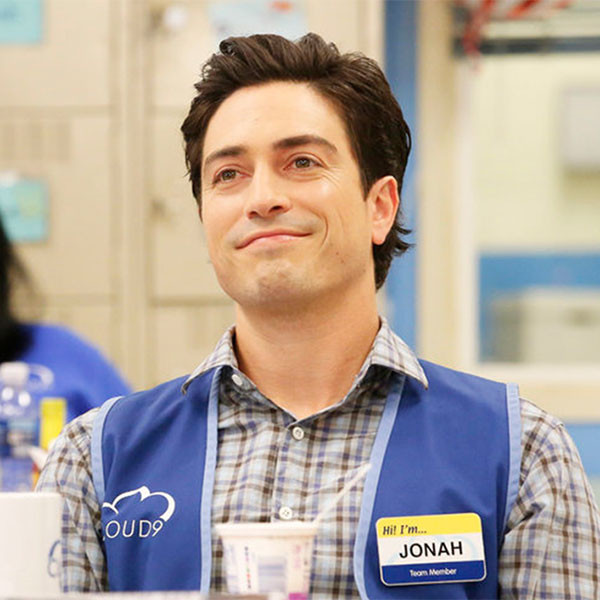 Ben Feldman in Superstore
Source: E ONLINE
Apart from his roles on Superstore and Mad Men, Feldman has also appeared on The Mindy Project, Drop Dead Diva and Silicon Valley. His film projects include As Above, So Below and Cloverfield.
Ben Feldman and Michelle Mulitz's wedding and their first child
Ben Feldman and his wife Michelle tied the knot in October 2013 at Smokey Glen Farm in Gaithersburg, Maryland. Ben said that he's an insanely lucky guy to have a wife with enough intelligence, compassion, and responsibility to make it look like he knows what he is doing there.
Ben and Michelle in their wedding
Source: Daily Mail
Ben Feldman's wife Michelle Mulitz gave birth to a healthy baby boy at 6:28 p.m. October 24 in Los Angeles. The couple named the baby boy Charlie Milton Feldman. The new parents joked about their son and explained the given name, saying:
Charlie Milton Feldman was born on the Dodgers' second home run in the series. He loves sleeping all day and partying all night. Milton was Michelle's grandfather and Charlie is a f—ing adorable name!
Mulitz first showed her baby bump at the 16th Annual Chrysalis Butterfly Ball in Brentwood, California, while wearing an orange off-the-shoulder dress and posing on the red carpet with Ben in June.
Ben and Michelle showing off baby bump
Source: US Magazine
In July, the Superstore actor posted an adorable Instagram snap of Mulitz balancing a glass of water on her growing pregnant belly while relaxing on the beachside in Hawaii. The couple welcomed their first child, a son Charlie Milton on October 24. 
Ben Feldman and Michelle Multiz with their son Charlie Milton
Source: People
The first-time mother also had a baby shower for which she was thankful to her friends and she also said she was overwhelmed by their love and gratitude.
Video: Ben and Michelle had a baby
We congratulate them on this special occasion and wish them all the best for their parenting days ahead.
For more updates keep on visting FamousStardom.