Just when we thought the marriage of renowned American actress Beth Littleford would last forever, she proved us wrong back in 2015. We all know how rare it is to find long lasting marriage these days. Thus, Littleford succeeded in adding her name among many other actresses in the list of broken marriages.
Littleford was married to her husband Rob Fox for 17 years. The pair shared a great bond and understanding in the beginning phase of their relationship. However, things turned out to be sure between them eventually. They decided to end things up in a divorce in 2015.
As of 2017, Littleford's relationship status is single as she isn't dating anyone. There are no records of her past of present affair which makes us believe that she focused on her career and children rather than going out with new men. Read the full article to get the details:
Beth Littleford was married to husband Rob Fox
Beth Littleford is a renowned TV personality who is not just an actress, but also a great comedian. She gained much recognition in between 1996 to 2000 because of Comedy Central's 'The Daily Show.' During that time, Littleford had many men's eyes on her. She was a young and beautiful woman with a great sense of humor. What else do men seek?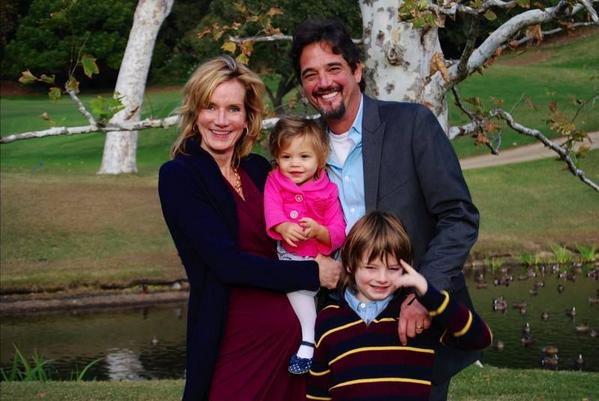 Beth Littleford with her ex-husband Rob Fox and kids
Source: Muzul
She became officially off the market in 1998 after she tied the knot with her partner Rob Fox. Littleford's professional life was dominant of her personal life. Therefore, only a small part of her intimate life is known.
In fact, it is rare to find an image of her with her husband. It seems like Littleford was trying hard to stick the media and public attention towards her career rather than her relationship with her husband.
Beth Littleford divorce with beau Rob Fox
Her intentions worked pretty fine for a while, but sadly things didn't stay the same forever. Although the pair had been married for 17 long years, they decided to split.
The pair's divorce took place in 2015. Nobody knows the reason why Littleford's marriage fell apart. In fact, she hasn't spoken about it either.
Beth Littleford and ex-husband Rob Fox
Littleford and her former husband Fox had two children together. She gave birth to the pair's elder child, a son named Jackson Oliver on 30th July 2005. On 23rd March 2012, Littleford gave birth to their younger child, a daughter and named her Halcyon 'Hallie' Juna.
Beth Littleford with her ex-husband Rob Fox and baby daughter Hallie
Source: The Hollywood Reporter
After her marriage had ended with her ex-husband, Rob Fox Littleford didn't date anyone. She hasn't been involved in any kind of affairs till date which makes her relationship status single.
The 48-year-old actress seems to be too busy in her profession as well as with her kids. If she ever thinks about finding a new man, we hope she makes a right decision this time. Stay tuned to FamousStardom for more updates.