The English singer David Bowie's New York apartment is again for sale. Late David Bowie and his wife Iman used to live there and they sold the condo back in 2002.
The condo is not any ordinary condo, it is the place where Mr. Bowie, a legend, made his musical creations and his masterpiece. It is the part of a music history.
Late Bowie and his wife Iman lived there for 10 years. Let's see who would be the lucky one to own the treasure.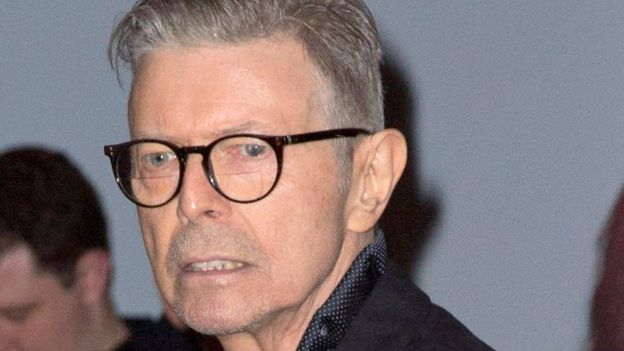 Source: BBC
Image: David Bowie
Features of late David Bowie's apartment
The condo is located in the Essex House on Central Park South. The home of Bowie has an 1877 square foot area featuring limestone foyer, walk-in closet, two master-sized bedrooms and a master bath with a rain shower and heated floors.
Source: DailyMail
Image: The apartment's second bedroom
The apartment's second bedroom is a master sized bedroom which comes with a crafted en-suite bathroom. Check out some inside pictures of the house.
Source: DailyMail
Image: 2.5 bathrooms made of custom marble, porcelain and limestone
Source: DailyMail
Image: David Bowie's apartment's pass through kitchen
The current seller is following the tradition of including the Yamaha's piano in the sale which belonged to David Bowie, which seems to be a real catch for buyers. The piano has been in the house since the Bowie family started living there.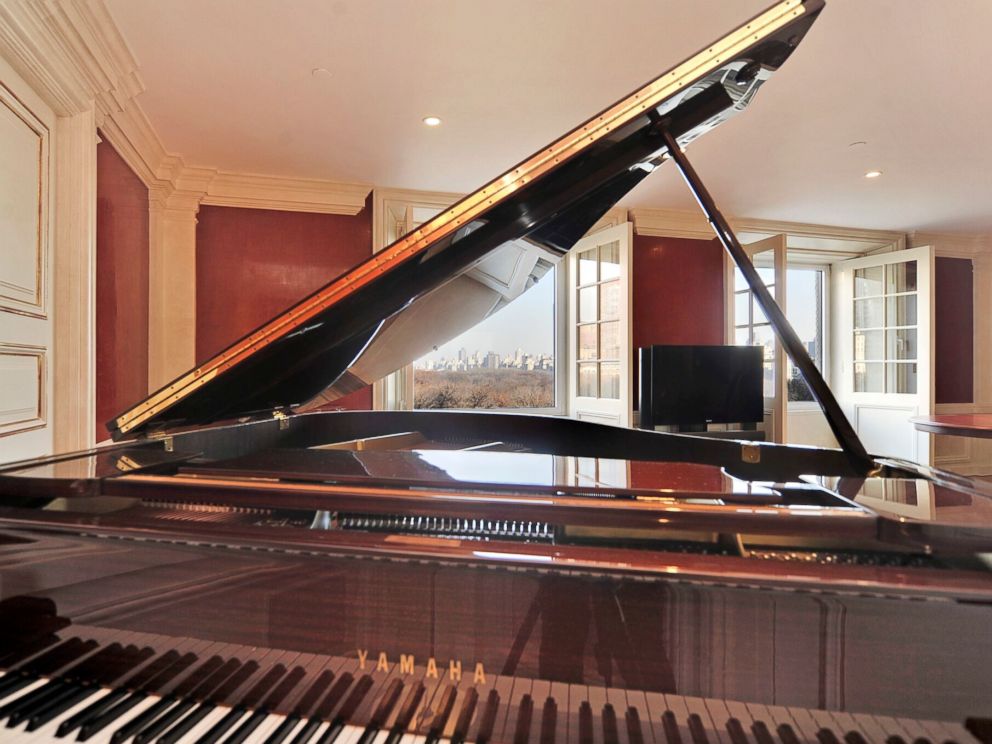 Source: ABC
Image: David Bowie's Piano
Also, the apartment includes a huge 28-foot living room and an amazing office facing Central Park.
Source: DailyMail
Image: View of Central Park from the house
The agent responsible for the apartments sale is Bernice Leventhal of the Corcoran Group. The apartment has a price tag of $6.495 million.
Watch David Bowie's New York City Home on market.
Late Bowie's widow Iman is currently living at SoHo apartment. They shifted there after selling their Central Park home.
Late David Bowie's net worth
The late rock star left almost $100 millions worth estate behind for his family, which seemed to be an enormous sum for any musician. And according to his will, half of his net worth went to his wife Iman while the rest was divided among his children.
Source: Official Website
Image:  Late David Bowie and his wife Iman
Bowie's wife Iman is a successful businesswoman in the fashion and cosmetics industries.
Kind-hearted Bowie also took care of the employees he had, he gifted $2 million to his longtime assistant and $1 million to his former nanny.
Read: David Bowie's 'The Gouster' full album released as producer says "It is 40 minutes of glorious funk"
Mr. Rockstar's Career and Awards
David Bowie was an English singer who was 69 years old at his death. The cause of his death was liver cancer. He was involved in the music genre including Art-rock, Glam-rock, Pop, Experimental and some others types of music.
Source: CultureTrip
Image: Young David Bowie?
During his lifetime, he made 140 million worldwide from the sale of his records, which is why he is considered as the world's best-selling music artist.
He was awarded nine platinum album certificates, eleven gold and eight silver on the release of eleven number- one album. And he also received five platinum and seven gold certifications in America.
Source: Billboard
Image: David Bowie with a gold record
In 2002, he was ranked 29 in the 100 Greatest Britons by BBC. And Rolling Stone Magazine ranked him 39th of the 100 Greatest Rock Artist of all time in 2004. He was also included in the Rock and Roll Hall of Fame in 1996.
The Rolling Stone announced David Bowie as "the greatest rock star ever" in 2016. Amazing man, Amazing Career, Amazing History!!