'Dixie Chicks' country band's founder and lead vocalist Emily Robison might not be active in her profession right now, but she is remembered by many of her fans even today. There's no denial of the fact that Emily was an incredible singer, but did you know that she is also an outstanding mother of 4 kids? We bet you didn't.
If you are one among the many people who wonder what's going on in Emily Robison's life right now, then let us make you known about the details of her personal life. Keep reading to know about Emily's children and her married life with husband, Martin Strayer:
Emily Robison and Martin Strayer's children
In September 2012 Emily gave birth to her baby girl, Violet. She came into the world weighing 8lbs and 5. It was Emily and her then-boyfriend (now husband) Martin's first child together. They married a year later, that is, in 2013. A close source had revealed back then that the pair was ecstatic to announce the birth of their new baby girl.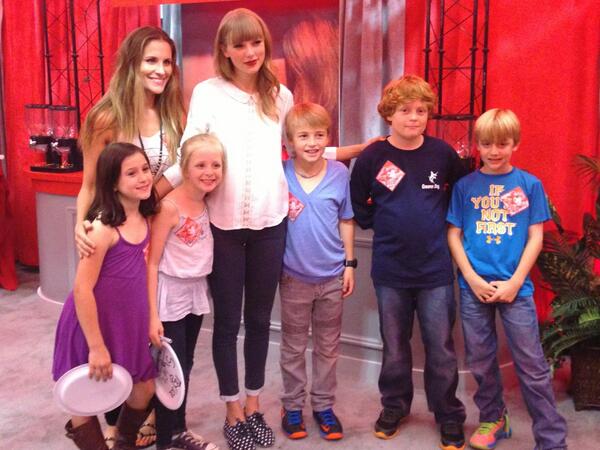 Emily Robison with Taylor Swift, her children, and their friends
Source: Twitter
Baby Violet might be the couple's first child, but she is Emily's fourth as she is already a mother of 3 more kids from her previous marriage.
Emily Robison relationship with former husband, Charlie Robison
Before Martin, she was married to singer Charlie Robison with whom she got hitched in 1999. Their wedding ceremony took place at the Cibolo Creek Ranch. Although they had several fertility issues, in the beginning, they welcomed their first child, Charles Augustus, on 11 November 2002. They did three IVF treatments for two years then only their son Augustus was born after the 4th try.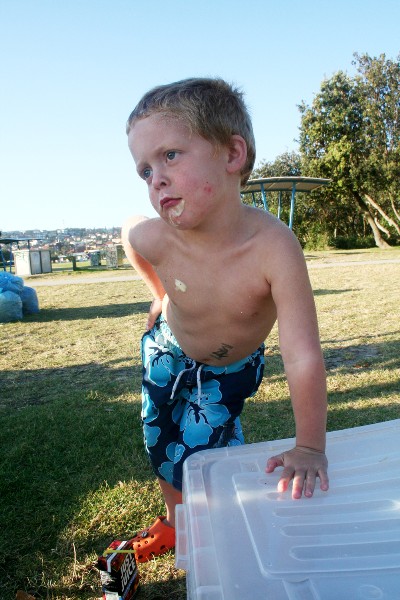 Emily Robison's eldest son Agustus
Source: People
The couple decided to have another child when their son Augustus was almost two. It happened again, but this time they didn't welcome one child but two babies. Yes, Emily's twins, Julianna Tex and Henry Benjamin, were born on 14th April 2005.
Emily Robison
Source: GettyImage
In the course of time, Emily's first marriage started falling apart. As a result, they got divorced on 6th August 2008 which ended their nine years of marriage.
Watch Emily Robison breakup band talk:
However, life had planned something greater for Emily as she met Martin after that and they fell in love quickly. Martin and Emily are already married and a parent to their daughter Violet. We hope their relation last forever. There hasn't arrived any reports of their separation or divorce rumors.