Jada Crawley, a well-known fashion designer, is the wife of NBA star Chris Paul. Crawley and Los Angeles Clippers' Paul got married in 2011. When this duo wed, they were one of the hottest talks of the town. Ever since that day, this couple has been living together without any rumors of divorce.

image: Jada Crawley and Chris Paul


JADA CRAWLEY AND CHRIS PAUL DATED BEFORE GETTING MARRIED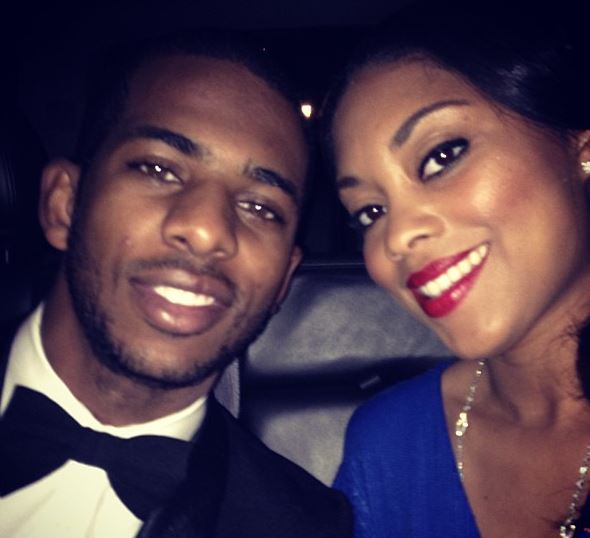 image: Chris Paul and Jada Crawley

Crawley and Paul dated for several years before walking down the aisle together. In fact, they are said to be college sweethearts. According to sources, their relationship as a girlfriend and a boyfriend was really perfect. Neither of them ever cheated on each other.
EVERYTHING YOU NEED TO KNOW ABOUT JADA CRAWLEY AND CHRIS PAUL'S WEDDING
image: Jada Crawley and Chris Paul's wedding

Crawley and Paul's wedding took place in their native state of North Carolina at the Ballantyne Hotel & Lodge in Charlotte. This cute couple's reason behind choosing North Carolina as their wedding destination is quite amazing. According to Crawley, North Carolina is the place she met Paul. She said, "It was important for us to get married in North Carolina where we're from and where we met." Their wedding was attended by Crawley and Paul's family, friends, and relatives.
JADA CRAWLEY AND CHRIS PAUL'S KIDS
Talking about Paul and Crawley's children, this couple has a son named Chris II who is also known as Lil' Chris. Lil' Chris was born two years prior to his parents' marriage. Thus, he also attended his parents' wedding. All of Paul and Crawley's fans went aww when they gave their son a sweet message. They said, "We never knew it was possible to love someone as much as we love each other until you came into our lives." Honestly, both father and son Chris looked stud during the wedding as they both wore custom made Ralph Lauren Black Label Tuxedos and Chris seemed really excited about it.
image: Crawley and Paul with their son during their wedding

Similarly, Jada Crawley gave birth to their daughter on 12th August 2012. They named the beautiful angel Camryn Alexis Paul. Camryn was a healthy baby, weighing 5 pounds and 13 ounces during her birth. Despite being a mother of 2 kids, Crawley looks perfectly on shape. Even though the exact body measurement is unknown, we can judge by looking at her pictures that she has an hourglass shaped body.
image: Crawley and Paul's daughter Camryn


It has already been 6 years of Paul and Crawley's togetherness as a husband and wife but still they look like any fresh couple. Crawley has never had an affair with some other man and never cheated on her husband.
JADA CRAWLEY AND CHRIS PAUL TALKS ABOUT EACH OTHER
 When Crawley was asked about her husband she said, "Our relationship has been a progression. I feel safe with Chris. He's very protective," Similarly when Chris is asked about his wife he says,"I truly love Jada; she has been there for the ups and the downs. Basketball isn't going to last forever. Jada and I love spending time with each other, genuinely," Chris revealed. Thus we can say that this couple is not in an urge to get a divorce.
image: Crawley with husband and kids
Currently, Crawley lives with her husband and two kids together. This couple's relationship is totally a 'relationship goal' for many of her fans. Paul is not only a loving husband but also a caring and responsible father . Even on his official Instagram account, he keeps on posting photos of his kids with very sweet captions, making his fans respect him more.
video: Chris Paul and Jada talking about their relationship