The former co-host of CNN's Crossfire Tucker Carlson has been in a few Crossfires in his life too. But fortunately for him, none of those include him and his wife on opposite ends. This conservative pundit for the Fox News Channel has been married to Susan Andrews for over 31 years now.
Tucker and Susan's married life is an inspiration to many young lovers because they are going strong and no rumor of them getting a divorce has ever cropped up in the news. Let's learn more about their love affair and married life. Just stay with us.
Tucker Carlson and Wife Susan Andrew's Married Life
Tucker Carlson attended St. George's School, a boarding school in Middletown, Rhode Island. And that was where he met his life partner, Susa Andrews. They were high school sweethearts. And they ended up getting the 'happily ever after' for themselves. Aren't they the luckiest?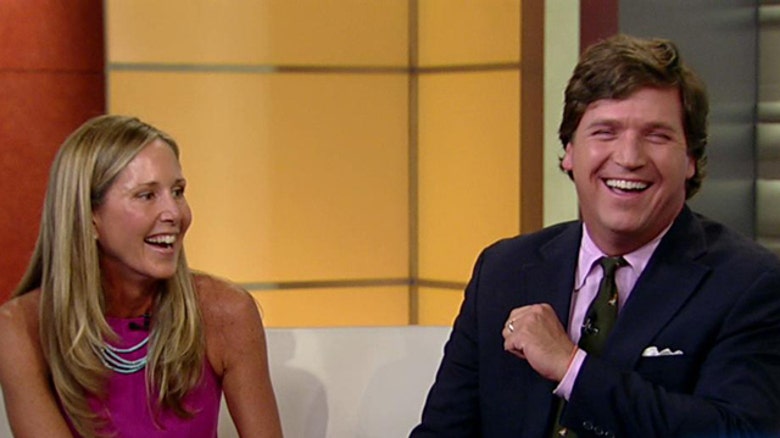 Tucker Carlson with his wife Susan Andrew 
Source: Fox News Video
In his news channel shows, Tucker Carlson comes out as a strong personality with his political opinions and comments. But we can assume that he was very daring and ambitious from his very early years. His wife, Susan Andrews, was the daughter of his school's headmaster. It takes serious guts to ask your headmaster's daughter to the prom date, doesn't it?
Must Read: Fox News' Tucker Carlson's Success As A Journalist: How Much Is His Net Worth & Salary?
Well, it's a good thing that their marriage is going as smooth as possible because if this had gone the other way, Tucker Carlson might have gotten a bit more harsh punishment than writing lines for dumping the headmaster's daughter. But all is good between the duo and everyone involved couldn't be happier for their loved couple.
Tucker and Susan: Parents of four Children
In their over 26 years of marriage, Tucker Carlson and Susan Andrews have been the proud parents of four children, three daughters, Dorothy Carlson, Hopie Carlson, Lillie Carlson, and only son in the family Buckley Carlson.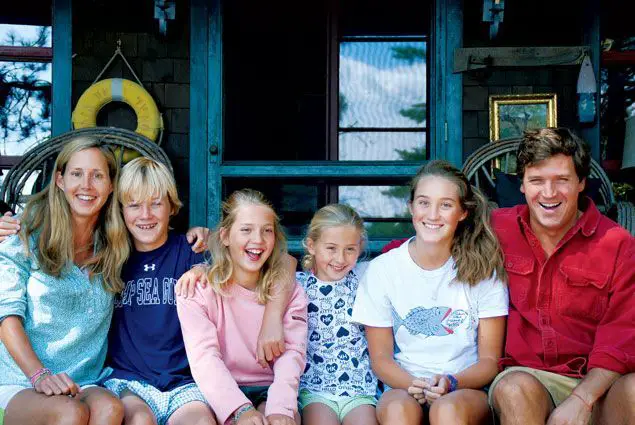 Tucker Carlson and his wife Susan Andrews with their four children; Dorthy, Buckley, Hopie, and Lillie
Source: YouTube
Tucker Carlson and Susan Andrews, with their four children, live in a farmhouse from the early nineteen hundreds in Alexandria. The family had the old structure renovated to accommodate their own and their children's demands of their dream house.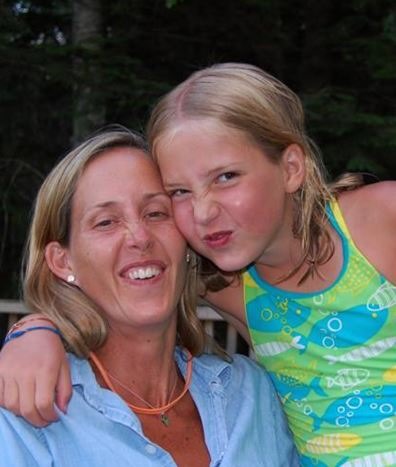 Susan Andrews with her daughter Hopie Carlson
Source: Getty Images
Tucker and Susan are leading a very peaceful life with each other and their children they like to call their little angels. Together, they couldn't be a more loving family. And like these smooth 25 years, the couple has spent together as husband and wife, we just wish for another such milestone to come in their lives.
Past Affairs & Relationships
As we have already mentioned above, Tucker and Susan are leading a beautiful marital relationship together, but what about their love affairs before their wedding.
Well, in this context, there are no reports about them having been in any romantic relationships in the past. The couple is completely clean in this regard and is happily living a marital bond since 1991.
Must Read - Tucker Carlson