American soap opera actress Heather Tom and her husband James Anchor have been married for almost five years now. But they have been in a romantic relationship for more than 20 years. Prior to their marital affair, Heather dated her boyfriend James for 15 years. They are highly compatible and no rumor of the divorce of Heather and her husband has been heard as of yet.
Heather Tom
HEATHER AND JAMES HAD BEEN DATING SINCE 1996
Heather Tom had been busy shooting her hit TV series The Young and the Restless when she met her future husband. They instantly clicked and began dating. Heather was at the peak of her career and was winning several awards for her series. So the understanding and affectionate duo held off their marriage for quite long. However, they were seen at several red carpet events and functions hand in hand. So it was no surprise that they got married on 2011 September 17.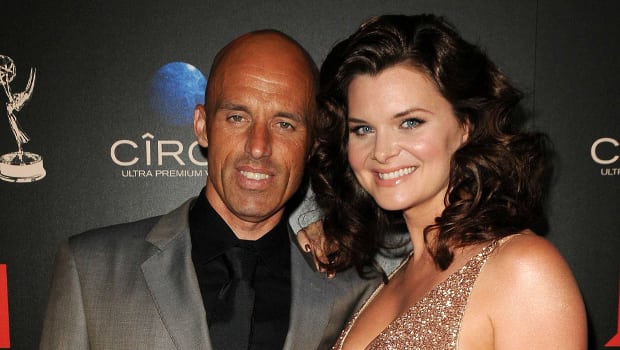 James Anchor and Heather Tom
HEATHER TOM AND HER HUSBAND JAMES ACHOR ARE NEARING THEIR 5TH MARRIAGE ANNIVERSARY
With their fifth anniversary nearing, Heather Tom and James Anchor seem to be very happy with their married life and the small family. A year after their marriage, on October 28, 2012, Heather Tom gave birth to the couple's first child, son Zane Alexander.
Heather and James also run a design business together. They have named their business Tight Rope Designs, and have redecorated several homes in the Los Angeles area. Their work has also been featured in InStyle and Elle Decor magazines.
Must Read: Alison Hockenberry's Husband John Hockenberry's Net Worth: Detail On His Salary, Career, And Awards
And then in the summer of 2013, Heather starred in her own reality TV miniseries for HGTV called "Renovation Unscripted."
With all the successes of the duo, they seem to be going stronger with the passing years.
For more updates stay tuned to famousStardom.com.