Canadian actress Amanda Tapping is a renowned producer and director. She is widely known as Samantha Carter in "Stargate SG-1", a military science fiction TV series. She is also famous for portraying the role of Helen Magnus in Sanctuary, a famous TV series.
Hot actress Tapping is married to Allan Kovacs for a very long time. She is an amazing wife and a loving and responsible mother.
Tapping's relationship with her husband Allan Kovacs is on excellent terms. The pair seems to share a very strong and unbreakable bond. There is no hint of divorce between the pair. Let's find out more about her personal life.
Must Read: How Much Is Rugby Star Sam Thaiday's Net Worth? Know About His Career And Awards
Amanda Tapping married Allan Kovacs
52-year-old Tapping looks younger than any 30-year-old girl. She still has that charm and grace which she used to possess when she was in her twenties. There must have been many men who wished to marry such gorgeous beauty. However, Tapping chose Kovacs as her life partner.
We must admit that her decision was absolutely correct as the pair are still together without any issues. Tapping and Kovacs tied the knot in 1994. Thus, it has already been 22 years of their togetherness as a married couple.
Image: gorgeous Amanda Tapping
Source: Fan Pop
Amanda Tapping and Allan Kovacs have a daughter
On 22nd March 2005, Tapping got the privilege of becoming a mother for the first time. Tapping gave birth to a baby girl and named her Olivia. The adorable Olivia is gorgeous and she undoubtedly has inherited her parents' charm.
Must Read: Together Since 2011; Sam Thaiday And Rachel Thaiday Relationship, Do They Have Children?
Amanda Tapping talks about her miscarriage
Being a mother was not a very easy task for Tapping. She had two miscarriages before she gave birth to her daughter. Tapping wanted more children in her life as well. She said,
"I just always assumed I would have three children so it was a bit of a shock, but I thought, 'okay, it happens, a lot of women have miscarriages."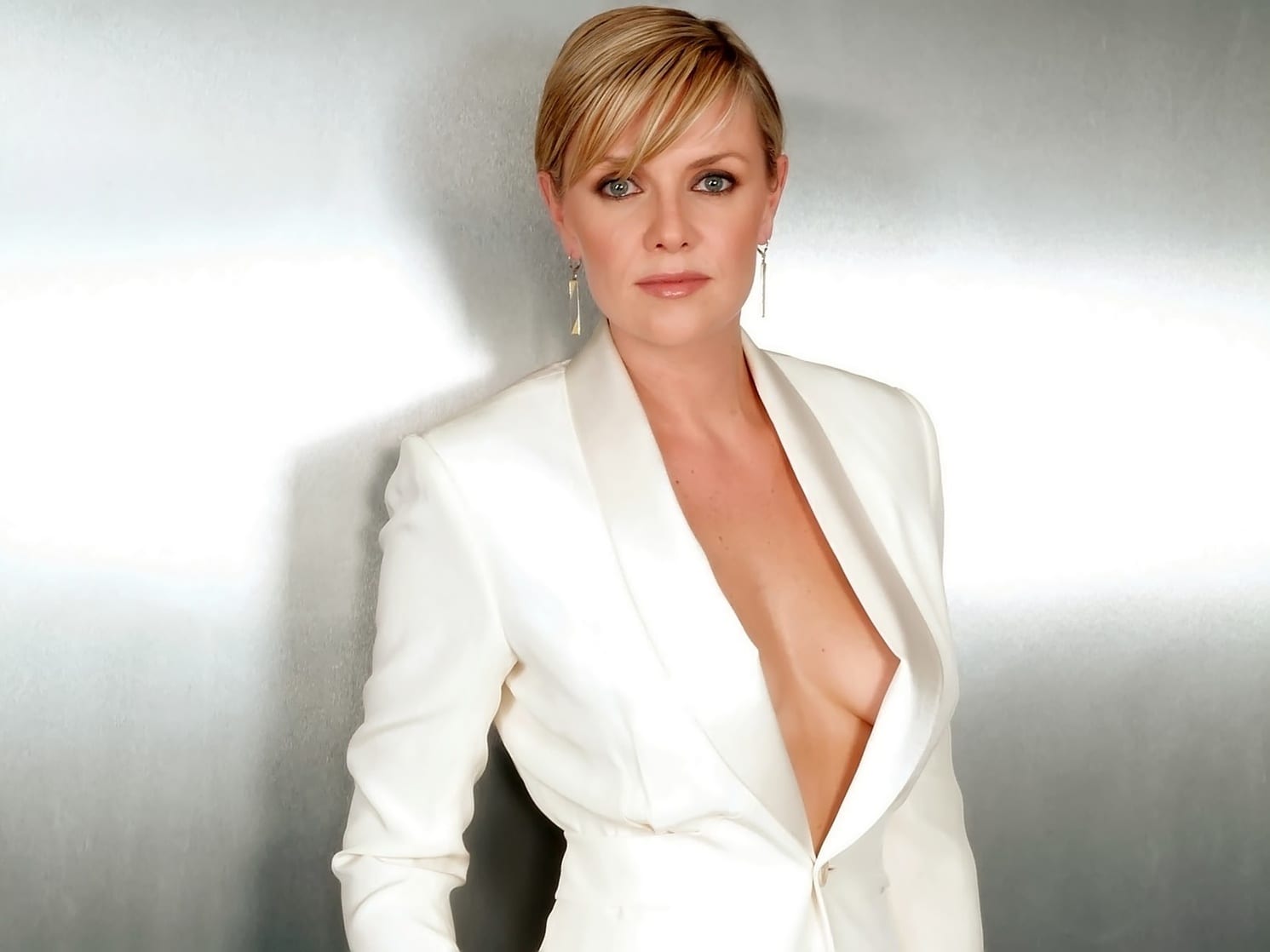 Image: forever young Amanda Tapping
Source: lisimg.com
Sadly, after Olivia's birth, Tapping had six miscarriages. Isn't that so heartbreaking? During an interview, Tapping shared her experience,
You just don't know how to articulate it because you're struggling so much, and you feel guilty, like 'I must have done something wrong, and that's why I've lost this baby'.
Here is a video of Amanda Tapping for you.
Video: Best of Amanda Tapping
No matter how the past was, Tapping is very happy with her present. She lives happily with her husband Allan Kovacs and daughter Olivia in Vancouver, British Columbia.
What do you guys think about Amanda Tapping and her life story? Please, leave your opinions in the comment box below.
For more updates stay tuned to famousSrtardom.com.