Chris Hemsworth is an Australian actor and is best known for playing Kim Hyde in the Australian TV series Home and Away and Thor in the Marvel Cinematic Universe since 2011.
The 33-years-old world famous actor Chris Hemsworth is definite to earn in millions, and he is sharing his enormous net worth with his loving wife Elsa Pataky and with his three beautiful children Tristan Hemsworth, India Rose Hemsworth, Sasha Hemsworth.
Let's know about his income, career, and awards in detail!
Also Read: Model Elsa Pataky Married Chris Hemsworth in 2010 and Living Together Without any Divorce Rumors
Chris Hemsworth's Net Worth
The Australian-native actor Chris began his acting career in 2002 and to make his remarkable stand in the Hollywood industry he moved to the United States.
He definitely succeeded in securing his filming career after he successfully featured in the Marvel Studio Film Thor as a lead actor in 2011. After this, there was no turning back from the actor.
Chris Hemsworth is an Australian actor known for the movie Thor
Source: The Daily Mail
After Chris had portrayed the role of Thor he became one of the desirable actors of the world and why wouldn't he be, a mix of good-look, personality and talent is all you want from an actor.
But, he didn't achieve success in one shot. Success did not come easy for him. Before his hit film, he performed in various television series, soap opera, and even participated in dance shows to make himself seen.
Chris Hemsworth playing the role of a hunky high school dropout
Source: Daily Mail
His portrayals in several movies were big hits. Movies like Star Trek in 2009 and Cash in 2010 are some of this best movies. But the list does not stop here. With parts in the Ghostbusters remake, Rush and The Heart of the Sea he continues to expand his fan base.
The hunky superhero Chris Hemsworth in Thor
Source: The Daily Mail
He was even considered as the highest paid Australian actor in the world in 2015 according to the Forbes magazine with $80 million to his bank account.
According to The Richest, Chris's net worth is estimated to be $60 million as of May 2017.
Now let's focus on his career and awards he made so far!
Know Chris Hemsworth's career and awards
Hemsworth began his professional career in 2002 starring in fantasy television series Guinevere Jones as King Arthur.
19 years old Chris Hemsworth in Guinevere Jones as King Arthur.
Source: BuzzFeed
He additionally made appearances in the soap opera, Neighbours, and Marshall Law.
Chris Hemsworth in Neighbours
Source: Digital Spy
He even competed in The Dancing With The Stars Australia partnering with professional dancer Abby Rose.
Chris then got to portray on a big screen in Star Trek, Cash and A Perfect Getaway.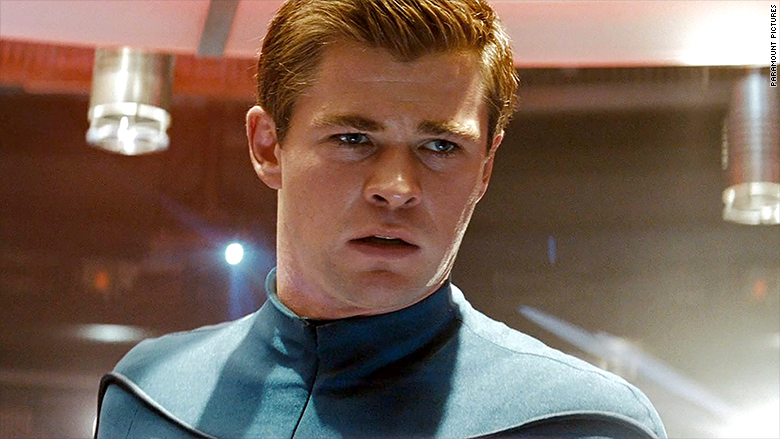 Chris Hemsworth in Star Trek
Source: CNN Money
Apart from all the movies, Thor is meant to be his career breaking movie of his life which managed to get him the limelight in 2011.
Afterward, he achieved numerous lead roles in magnificent movies like The Avengers, In The Heart Of The Sea, The Huntsman: Winter War, and Ghostbusters and the rest is history.
Hemsworth is also seen in different programs and entertains his fans to the fullest. Here, check out his interview with Ellen DeGeneres!
With so much support from the fans and movie industry, he won Teen Choice Award and People's Choice Award for his film The Avengers & Snow White & The Huntsman.
He also received People's Choice Award for Avengers: Age of Ultron & In the Heart of the Sea. Did anyone had doubt of him not winning?
The actor lives a luxurious life in $7.2 million mansion in Byron Bay, Australia of 4.2 hectares, with eight bedrooms, three additional villas, and eleven bathrooms, overlooking Seven Mile Beach. It sure is one hell of a place to spend quality time. Chris has achieved what he has dreamt and has inspired many to keep living the dreams.
Chris Hemsworth mansion worth $7.2 million in Byron Bay, Australia
Source: Property Observer
Congratulations Chris and best wishes for more awards and success in the future!
For more updates keep in touch with FamousStardom.