American republican campaign manager Kellyanne Conway is a former political commentator of some leading news agencies like CNN, Fox News, Fox Business, and many others. She is Donald Trump's third campaign manager for his 2016's political campaign.
Working for President Donald Trump definitely means Kellyanne Conway is making a huge amount of money. This talented lady has an amazing net worth of $50 million. Let's find out more about her.
Kellyanne Conway's Net Worth is High
Kellyanne Conway is a very hard-working lady. The passion for her work can be seen in her dedication to her profession. That's why we cannot deny the fact that she deserves each penny of her net worth.
SEE: Who is Kellyanne Conway married to? Know all about her married life
It has been reported that her polling company paid her $2 million as her fees during the political campaign. If Conway becomes the next White House Press Secretary, her salary will be no less than $177,000, isn't it amazing?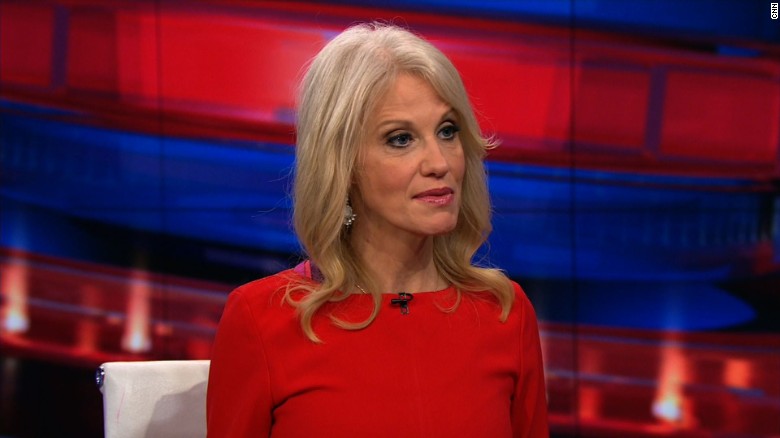 Image: Kellyanne Conway
Kellyanne Conway's mansions
Kellyanne Conway owns two gigantic mansions. Her house in Quogue, New York is huge and gorgeous. Similarly, she owns another mansion in Alpine, New Jersey. Her Alpine house is also nearly as big as the Quogue mansion. Its location is very beautiful surrounded by greenery.
SEE: Kellyanne Conway Married her husband George T. Conway III. Know about their children
Image: Kellyanne Conway
At present, Conway is looking for another house in Washington as she is moving to the district. She revealed that she is 'house-hunting' and 'school-hunting' for her four children.
Kellyanne Conway's prolific career
Kellyanne Conway worked for Wirthlin Group, a GOP polling firm, and Luntz Research Companies in the very early days of her career. She founded her own polling company, The Polling Company in 1995.
SEE: Who is Kellyanne Conway? 5 Fast Facts You Need to Know
Some huge companies like Vaseline, American Express, and Hasbro are her clients. Conway has worked for Congressman Jack Kemp, former Vice President Dan Quayle, Senator Fred Thompson, Speaker of the House Newt Gingrich; and Congressman Mike Pence to date. She was also Gingrich's senior advisor during his 2012 United States presidential election campaign. 
Image: Kellyanne Conway with Donald Trump during the 2016's presidential election campaign
She has also worked as a director of demographic and attitudinal survey projects for companies and trade associations such as ABC News, American Express, Ladies Home Journal, and Major League Baseball.
Her firm consists of WomanTrend which supervises female consumers and other trending stuff. She has appeared as a commentator on top-level channels such as ABC, MSNBC, PBS, NY1, CBS, NBC, CNN, and the Fox News Channel, in addition to various radio programs.
YouTube: Video: Watch Bill Maher interviewing Kellyanne Conway

This is how Conway has earned her net worth. Looking at her prolific career, we didn't find it difficult to believe that she has worked really hard all her life. Thus we can say that she deserves her net worth.
Isn't she so inspiring? What do you guys think about Kellyanne Conway's net worth? Please leave your opinions in the comment box below.
For more updates keep visiting FamousStardom.