Marcus Samuelsson, born Kassahun Tsegie is an Ethiopian-born chef based in the United States. The Swedish Chef is one of the biggest names in the culinary world and currently serves as the head chef at Red Rooster. Marcus currently owns numerous restaurants like Marc Burger, C-House, Supper Club, etc.
Apart from being a chef, Marcus is also a celebrity chef and has appeared in numerous TV shows like The Taste, Top Chef Master, and many others. Moreover, he also became the youngest chef to receive a three-star restaurant review from The New York Times back when he stepped into the culinary world professionally. In 1999, he received the James Beard Foundation Award under the category Rising Star Chef followed by the title of Best Chef in NYC in 2003. He can actually be compared to some top-notch celebrity chefs like Gordon Ramsay, Bobby Flay, Tyler Florence, and many others.
Also Read: Who Is Jhene Aiko Dating Currently? All About Her Boyfriend, Affairs And Relationship
Today we are going to share with you some information regarding his marital life, their wedding ceremony, and his past relationships. 
Marcus Samuelsson married to wife Maya Haile
52-year-old chef Marcus is currently married to his Ethiopian wife Maya Haile, who is a model. Like Marcus, Maya was born in Ethiopia and raised in Europe. 
The exact detail of how the pair met or when they started dating is unknown, but they got married to each other back in 2009. Their wedding took place in Addis Ababa in a very public and merry ceremony.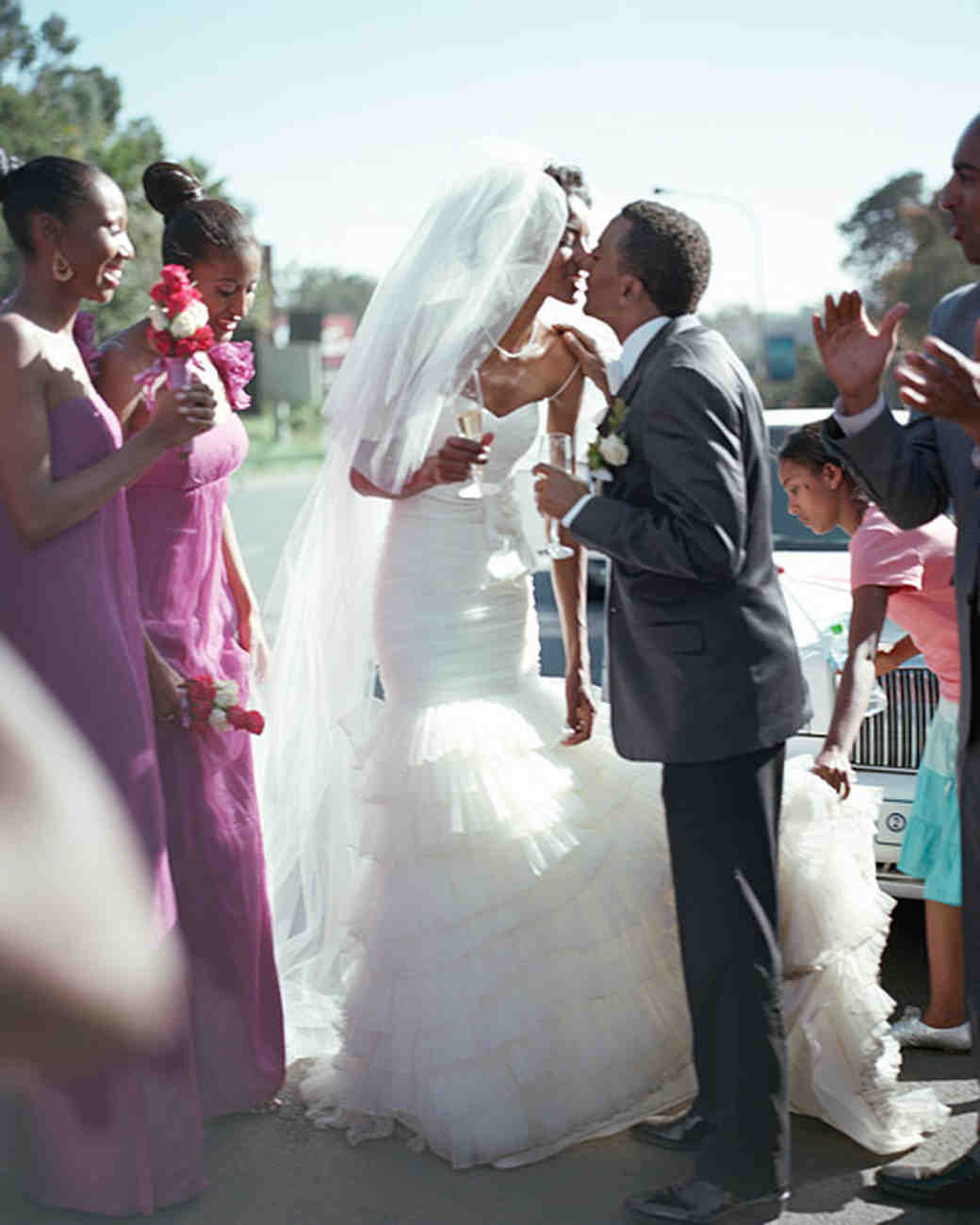 Chef Marcus Samuelsson's wedding with model Maya Haile
Source: Martha Stewart Weddings
The roots of both of them are Ethiopian so, their wedding was also Ethiopian-themed. The wedding was not only attended by their friends, family, and loved ones but the locals of the village including the children and the elderly also attended the wedding. 
Also Read: Joey King & Jacob Elordi Are Dating Currently: All About Their Past And Present Relationships
During the ceremony, Maya sported a gorgeous white sweetheart neckline gown which was flowy and puffy at the bottom and also featured a shoulder-length vale. She also carried a gorgeous bouquet of white roses, while her bridesmaids were dressed in lilac. 
The couple has been married for the past nine years and currently reside in New York's Harlen close to Marcus' Red Rooster restaurant with their son Zion Mandela. Zion was born to the couple in the initial months of 2016, and Marcus introduced him to the public only after four months after his birth. 
Marcus Samuelsson's past relationships and affairs
Marcus, who has an estimated net worth of $6 million was extremely open about his marriage, and the happiness is reflected perfectly in his wedding photos. But when it comes to his past relationships, there is not much information. There are no reports of the chef previously being in a relationship with a woman or having an encounter with anyone. 
Nonetheless, we hope that the couple is happy in their relationship, and we also wish them all the best in their career.
Quick Facts:
How old is Marcus Samuelsson?
Marcus is 52 years old in 2023 as he was born on January 25, 1971.
Who is he married to and when?
He is married to his wife Maya Haile, a model by profession. They are married since 2009.
For more updates stay tuned to famousstardom.com.