Slovenian dancer Nadiya Bychkova came into a lot of people's attention after she got paired up with EastEnder's soap star Davood Ghadami for the show Strictly Come Dancing. Both of them are going good in the competition and their pair has been adored by many. Moreover, Nadiya is so freaking hot that many men are jealous of Davood right now. We bet his wife Isobel must be having sleepless nights right now.
A lot of things about Davood is quite known, but what about Nadiya? Is she married or single? Many of her fans are curious to know about her boyfriends, affairs, and relationships. Keep reading to get the details:
Nadiya Bychkova is dating a professional footballer
Ukrainian-born star Nadiya became people's talk in the past when she modeled nude for the super famous Playboy magazine. The Strictly Come Dancing professional is no single as she had someone special in her life. Nadiya is actually dating boyfriend Matija Skarabot who is a professional football player from Slovenian. He plays for the club Gorica.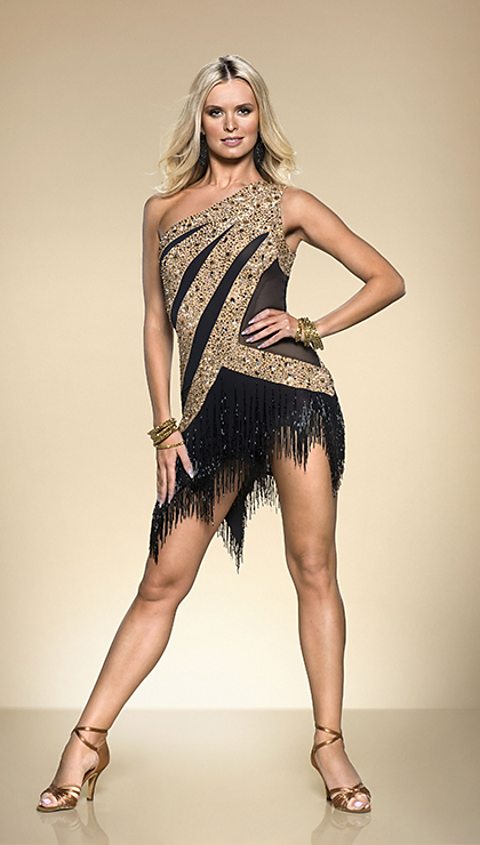 Nadiya Bychkova
Source: BBC
That's actually sad news for everyone who had a secret crush on Nadiye. However, here's something sadder: Nadiye is a mother too! You didn't have a single hint about that, right?
Nadiya Bychkova has a daughter
Well, yes! Nadiya has a one-year-old daughter with her lover Matija. She even took to Instagram to post a super-adorable photo of her baby girl with her beau on the little angel's first birthday.
She wrote a super-cute caption, too: "Family is all that matters #oneyearold."'
Nadiya Bychkova relationship with Davood Ghadami
Thus to all the fans who wished Nadiya and Davood to be real-time partners, that is totally impossible. As Davood is happily married to his wife and Nadiya is also doing fine in her love life, we don't  think they will ever date for real.
Watch Davood Ghadami & Nadiya Bychkova's Viennese Waltz to Say You Love Me:
Although their closeness has created a lot of controversies, Davood has handled it in a great way. In an interview, he said:
"From an actor's perspective, we are put in intimate situations all the time. That's what we…We're used to dealing with that level of intimacy in a professional environment. It's just another version of that.'
Nadiya Bychkova with Davood Ghadami
Source: The Sun
Although Nadiye and her boyfriend haven't tied the knot yet, we hope they will do that soon. As of now, she is enjoying her relationship with Matija and her baby girl.