Rick Hoffman took Stephanie Waring to a lunch date.
Rick Hoffman who plays the role of a slimy lawyer in the famous TV series was seen in London with Stephanie Waring a soap actress. The two of them were in The Ivy Restaurant in Chelsea for lunch and it looked like they have known each other for a long time.
There is news that Waring who plays Cindy in Channel 4 soap and Hoffman who plays Luis Lit in Suits go way back. Their picture of them together cast the same image and looked like the two picked up where they left.  Hoffman was in London before the season 5 finale of his hit American legal drama.
The connection between the duos started when Stephanie twitted on her 37th birthday saying 'it is officially my birthday right now! Happy Birthday to me!'
Hoffman quoted the tweet and replied: 'When I think abt how long it's been @ what we've been through, 2 know you've made it this far I am shocked and proud' 
Well we don't know how close the two are or what Rick is referring to when he says 'what we've been through.' However the pair has left their fans wandering about their relationship.
Is Hoffman married?
Hoffman who used to wait tables before his big break as an actor has kept information about his personal life very secretive. There isn't any information about his affairs and hasn't been linked with anyone.
However, he has posted a photo of his son on Instagram with the caption' MY heart and soul My son' which suggests that he is married. But he has managed to keep a low profile about his partner.
Is the rumor about Gina Torres true?
Gina Torres who plays the role of Jessica Pearson in the famous TV series Suits is rumored to leave the cast. According to the gossip it is said season 5 is the last one that she will appear as Jessica.
In the series season finale, she has already bid goodbye and leaves the firm. Well, how true is the rumor?
Gina has confirmed the rumors and said it was hard for her to travel from Los Angeles to Toronto. She also added that it was time for her to tend to her family. Torres who lives in Los Angeles is married to Laurence Fishburne and also has a daughter.
However, for her fans, she has joined the cast of another TV series The Catch which is returning for its second season and will be released next year.
To know more about her click here.
Sarah Rafferty rumor
Season 5 of the Suits is filled with drama and a new twists. Sarah who plays the role of Donna Paulsen has quit working for Harvey (Gabriel Macht) in the new episode. There is a rumor that Donna and Harvey despite going separate way professionally, still love each other and would begin a new relationship.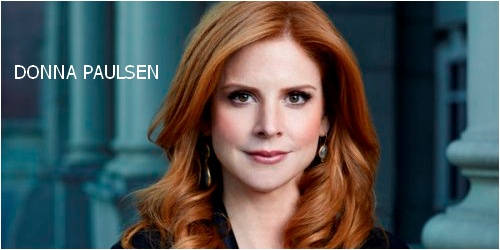 But Sarah does not think the two would make a good couple. She further added that the two characters love each other immensely but fail to recognize what kind of love it is. Well, the new episodes have already been aired I guess you have to watch the episode to find about if the rumor is true or not.
She has a movie coming up to know more click here.