BBC's journalist Jon Sopel is famous because of his profession. Although his professional life is like an open book, not many know about his personal life. His marital status has been a matter of curiosity to a lot of his fans. If you want to know about it too, then let us make it clear that Jon is a married man and is a father of two children.
Jon is happily married to Linda Sopel for many decades. His relationship with his wife which was pretty amazing in the beginning is still going very strong. It inspires us to see long-lasting marriages. Let's get the details about Jon's married life with his wife Linda.
Jon Sopel and wife Linda Sopel marriage and children
Jon and his wife Linda's first encounter took place at BBC Radio Solent. They began dating and later tied the knot in 1988. During their two decades of married life, Jon and Linda welcomed two kids. A son named Max and a daughter named Anna is all grown-ups now. They are a complete family of four.
Jon Sopel with wife Linda and kids
Source: Daily mail
Although the details regarding Jon and his wife's wedding haven't been disclosed, we know a bit about their honeymoon. The couple's honeymoon took place in Kenya 20 years ago.
Jon Sopel and his wife Linda Sopel went on 2nd honeymoon
In 2016, the couple went back to the place again to relive the moment, but this time they weren't alone as they took their kids along with them. Although people told Jon that they shouldn't go back, they had to go there because they had rich memories from that exact place.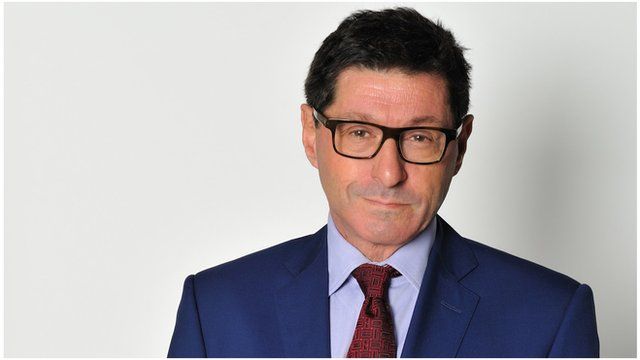 Jon Sopel
Source: BBC
Jon admitted that the couple couldn't visit Seychelles last time because of a lack of budget. The pair had a long bill from their wedding that was left to be paid. This time he not only visited Kenya with his loved ones but also went to Seychelles. He said:
"It is beyond fabulous, mixing ethnic chic with a touch of Out Of Africa colonial grandeur and in no way does it seem incongruous. It is comfortable; intimate even, with staff dedicated to serving whatever you need."
Slightly rude Jon Sopel and Babita Sharma:
It seems like Jon feels a strong attachment to wild animals as his description of his trip had overwhelming explanations about the wild creatures present in the beautiful land.
Jon and his pretty wife appear to be in as much love as they were at the beginning of their relationship, maybe even more, but no less. They stand as an inspiration to all the falling couples out there. We believe that their relationship will last till eternity.