The Brazilian beauty Bruna Marquezine has stolen the hearts of many people. She has previously been in love affairs with six handsome hunks but is widely famous for being in an on and off relationship with world's top football player Neymar Jr.
Bruna is 23-years-old Brazilian actress and model who began professional modeling career at the age of five with the soap opera named Mulheres Apaixonadas. Then she has also performed in several other hit films and telefilms like América, Cobras & Lagartos, Desejo Proibido, Negócio da China, Araguaia, Aquele Beijo, and Salve Jorge.
Aren't you all curious to know about this stunning actress's past love stories before Neymar? Let's find out those six lucky men!
Bruna Marquezine and Diego Raphael Villanueva
The newsroom received a rumor of Bruna Marquezine dating Diego Raphael Villanueva dating each other. The couple was reported to be dating back in 2012.
ALSO SEE: Know The 21 Years Brazilian Actress Bruna Marquezine Relationship With Neymar Jr.
Diego who is better known by his stage name Mr. Thug is a Brazilian singer-songwriter. He is the lead singer and co-founder of the group Bonde da Stronda.
Bruna Marquezine' ex-boyfriend Diego Raphael Villanueva  Source: Aprofeciiar
The actress and singer's hot gossips of a possible romantic relationship were all over the media.
Bruna Marquezine Dating Relationship with Neymar Jr.
Bruna Marquezine dating relationship with Neymar Jr. has been mostly surfed around the world. The couple started dating back in 2012 and enjoyed on and off relationship for a long time.
SEE MORE: Neymar Spotted Kissing Stunning Ex-Girlfriend Bruna Marquezine 'Back Together After Summer Apart'
via GIPHY
Unfortunately, the relation didn't go as planned by the couple as they broke up only after a few months of their relationship. Later they were found getting back together in 2014 after they were spotted at the Rio Shopping Center.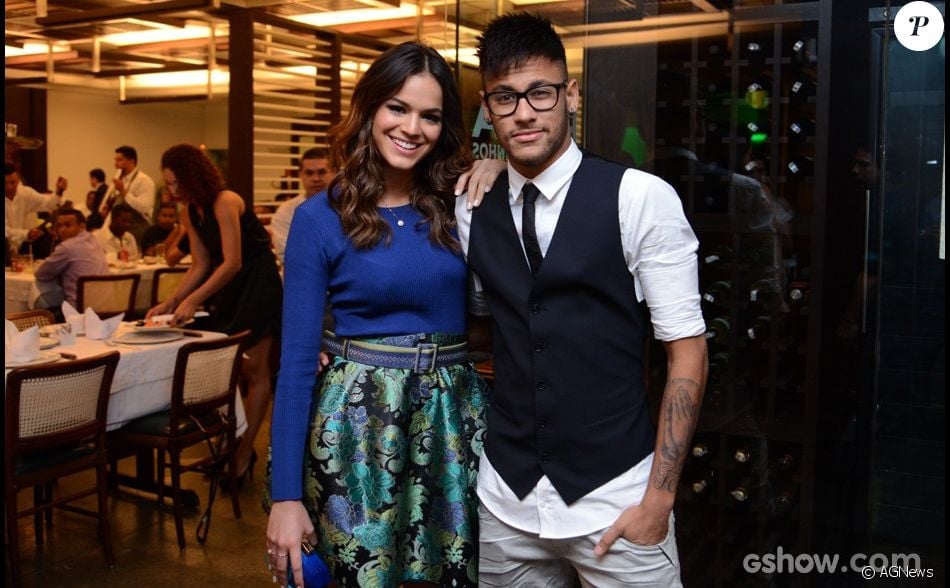 Bruna Marquezine and Neymar Jr. Source: Purepeople
Their on-and-off relationship kept going on for a few years and now in 2017, they are once again back together. In October 2018, Bruna and Neymar confirmed that they have officially split.
Bruna Marquezine and Raphael Sumar
Bruna soon after she came from Los Angeles was in a relationship with Raphael Sumar who is a party producer.
CAPTION: Bruna Marquezine and Raphael Sumar
SOURCE: Purepeople
After breaking up with Neymar, Bruna got involved with this new guy Raphael. They were spotted kissing in the First Anniversary of the party "ERREJOTA" on 11 October 2014.
Bruna Marquezine and Marlon Teixeira
In the same year 2014, Bruna was seen getting close to a Brazilian model Marlon Teixeira who is from a Portuguese, Japenese and native (indigenous) descent.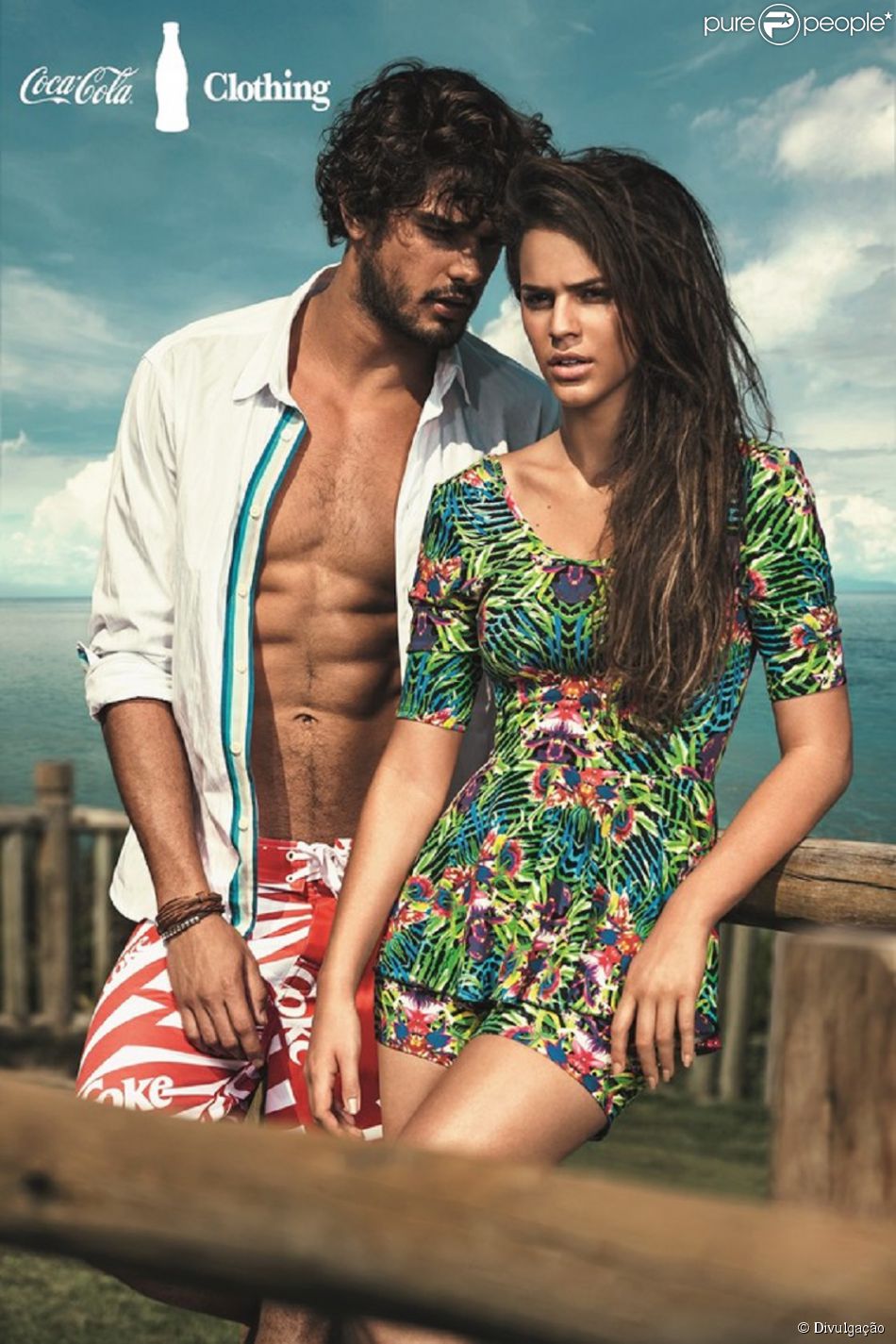 Bruna Marquezine and Marlon Teixeira dated in 2014 till 2015  Source: Purepeople
They met at their work set while they were shooting for a modeling campaign in Miami.
However, the couple could not work out their relationship and parted ways in 2015.
Bruna Marquezine and Mauricio Destri
The love affair of Bruna with a Brazilian actor Mauricio Destri totally caught the eye of media in 2015.
Like many couples, who after from their on-screen romance gets serious off the screen, in the end, this couple happened to fall in love on the set of their soap opera I Love Paraisópolis.
The couple was caught sharing hugs and kisses in a bar in Rio De Janeiro. This new relation also could not hold longer and eventually the couple got separated.
Bruna Marquezine and Tiago Iorc
Bruna was romantically involved with another Brazilian star Tiago Iorc in 2015.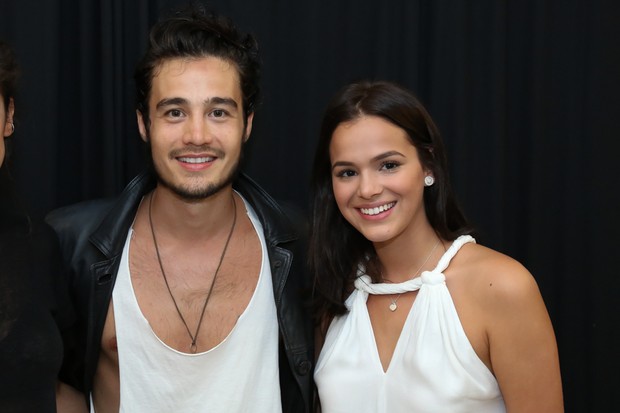 Bruna Marquezine had a love affair with Tiago Iorc in 2015-2016    Source: Ego-Globo.com
Bruna's new love Tiago publicly announced his affair with the Brazilian actress Bruna. He said to the media;
"We like each other a lot,"
Bruna was even seen giving a positive response to the things Tiago was saying about their relation. The couple starred in the music video of the singer Tiago named "Amei Te Ver" in November 2015, in which the couple was seen hugging each other topless.
Have a look at their musical video:
From the look of it, it seems like Bruna was getting serious with this guy but as good things sometimes do not stay for a long time, the couple is now separated. They broke up in 2016.
Well, all for all, Bruna's relation with Neymar is one of the exclusive relations she had!!!