A Brazilian model who has stormed the world with her exquisite and charismatic beauty is currently dating a man with whom almost all the girls would dream of having an affair. We are talking about the hot and happening 21 years old fashion model Bruna Marquezine and her relationship. Well, the dream prince is none other than a Brazillian professional footballer Neymar Jr.
Surely, Neymar Jr. is the heartthrob of millions of girls, and right now every girl must be praying to be in the shoes of Bruna. Let's get to know about the Brazilian actress and her love story with Neymar Jr.!
Bruna Marquezine is currently dating the Barcelona star Neymar Jr.
The couple Bruna Marquezine and Neymar Jr. started dating in 2013. However, their relationship could not hold long, and they broke up after one year.
A Brazilian model and actress Bruna Marquezine
Source: The Sun
However, they were seen together in the year 2014 in the Football World Cup that was held in Brazil. The lovebirds were spotted shopping together at Rio Shopping Center. Neymar was also having a steak dinner with his former flame Bruna Marquezine.
via GIPHY
Here is the picture of Neymar Jr. taken by a fan after being spotted together with friends.
The couple who are together called 'Brumar' by the public has had several ups and downs in their relationship. When the news about their patch came, the fans were bound by joy.
Bruna Marquezine and Neymar Jr.'s break-up story
Brummer's break up in 2014 that crushed the heart of millions of fans has a reason.
Bruna Marquezine and Neymar Jr. got back together in 2014
Source: Pinterest
According to the reports, Bruna Marquezine wished to have kids, where on the other hand, Neymar Jr. who is a party lover and constantly enjoys his time relishing from crazy nightlife, could not go along with his girlfriend's wish. That caused big trouble in their relationship which led to a split.
Bruna Marquezine and Neymar Jr.'s dates story
People were curious to know what's going on between Neymar and Bruna Marquezine after they got back together in 2014, but Brumar stayed quiet about their relationship.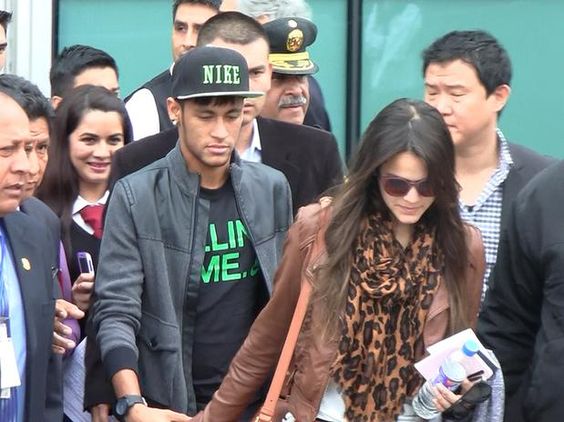 Neymar Jr. and Bruna Marquezine started dating in 2013
Source: Pinterest
After the men's Olympic football final, Neymar expressed his happiness saying;
"I gave a hug to a very special person to me."
The Brazilian couple appeared together on Neymar's 25th birthday where they went for a date night at the cinema. They were even spotted sharing a kiss that day. Don't believe us? Have a look at the picture.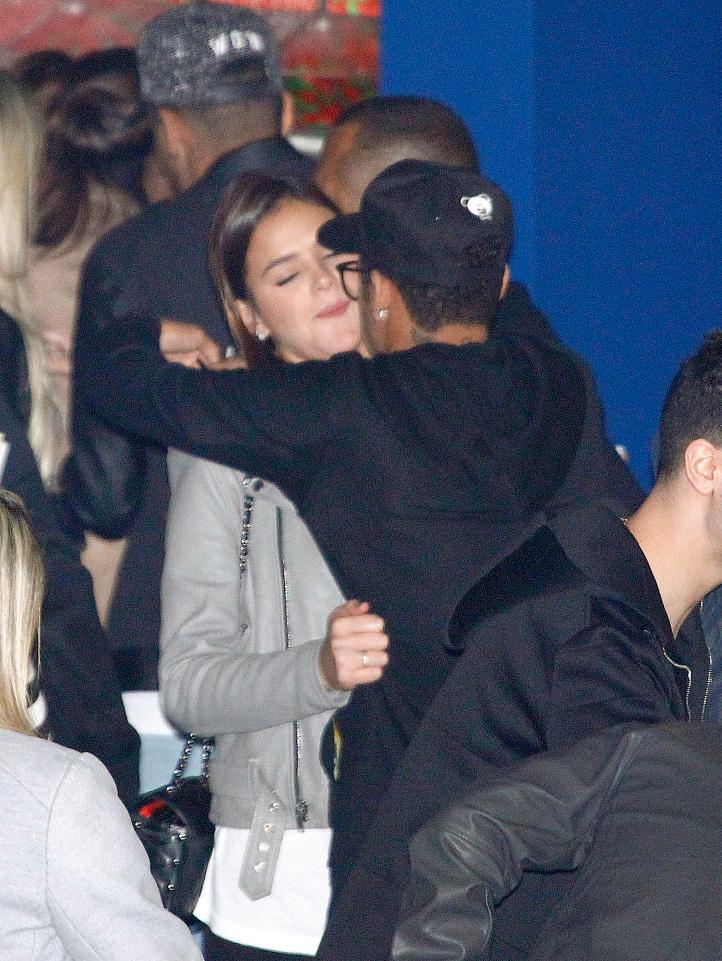 Brazilian couple; Neymar Jr. and Bruna Marquezine got back together in 2014
Source: splash news
No love is fun if there is not a bit of craziness. Let's look at this picture where Bruna is dressed as a cat woman and Neymar as a Batman.
Bruna Marquezine and Neymar Jr. are back together
Source: Pinterest
Although Neymar Jr. has a long list of girls in his life, the Brazilian actress turned out to be his keeper as Neymar always ends up with Bruna Marquezine. He has even expressed to the media saying he has strong feelings for Bruna.
Enjoy the clip of the couple's romantic Getaway.
After an on-off relationship going back a few years, it looks like now Neymar is firmly back together with Brazilian actress Bruna.
We wish the Brazilian couple all the luck for the continuity of their beautiful relation!
Short Bio of Bruna Marquezine and Neymar Jr.
Bruna Marquezine is a Brazillian actress and model. The 21-years-old gorgeous lady has won Melhores do Ano Award for the Best Child Actress, in the Brazillian film Mulheres Apaixonadas, starring Rodrigo Santoro.
From the same movie, she won several other awards like Prêmio Qualidade Brasil - Rio de Janeiro, Maria Clara de Teatro Awards, and ABL Awards for Best Female Revelation and Most Promising Actor category.
Neymar Jr.'s real name is Neymar da Silva Santos Júnior who played as a forward for Spanish club FC Barcelona, alongside Lionel Messi and the Brazil national team. He came to prominence at an early age while he made a professional debut when he was 17.
He was named twice South American Footballer of the year in 2011 and 2012. He is always the key player in victories of his club and on the 2011 South American Youth Championship. Neymar Jr. currently plays for Paris Saint Germain F.C.
Look at the facts related to Neymar Jr.