It's quite saddening if you hear about your ex-girlfriend dating someone just a few days after your break-up with her. The same is the case here with The Lip Kit creator, Kylie Jenner, who began dating a new boyfriend, Travis Scott just days after she split from Tyga.
Besides this, Kylie has grasped wide attention also because she is almost four-month-pregnant, as confirmed by multiple sources. Let's learn the story in detail. Just stay with us.
Must Read- Kylie Jenner Removes- Once A Friend- Jordyn Woods Picture From Her Twitter Header
Kylie Jenner 4-Months-Pregnant: Excepting First Child With Boyfriend Travis Scott
Baby on the way!!
E! reality television series Keeping Up with the Kardashians star (appearing since she was nine), Kylie Jenner is soon to be a mother, and you know who the father of the unborn child is? He is none other than Goosebumps rapper Travis Scott.
Boyfriend and girlfriend: Travis Scott and Kylie Jenner
Source: marriedwiki
TMZ confirmed recently that the pair has already revealed Kylie's pregnancy to their friends earlier this month at the Day N Night Fest in Anaheim, California.
A close source reported, that Travis at the event revealed that his girlfriend is carrying a baby and also said that his life was going to change very soon.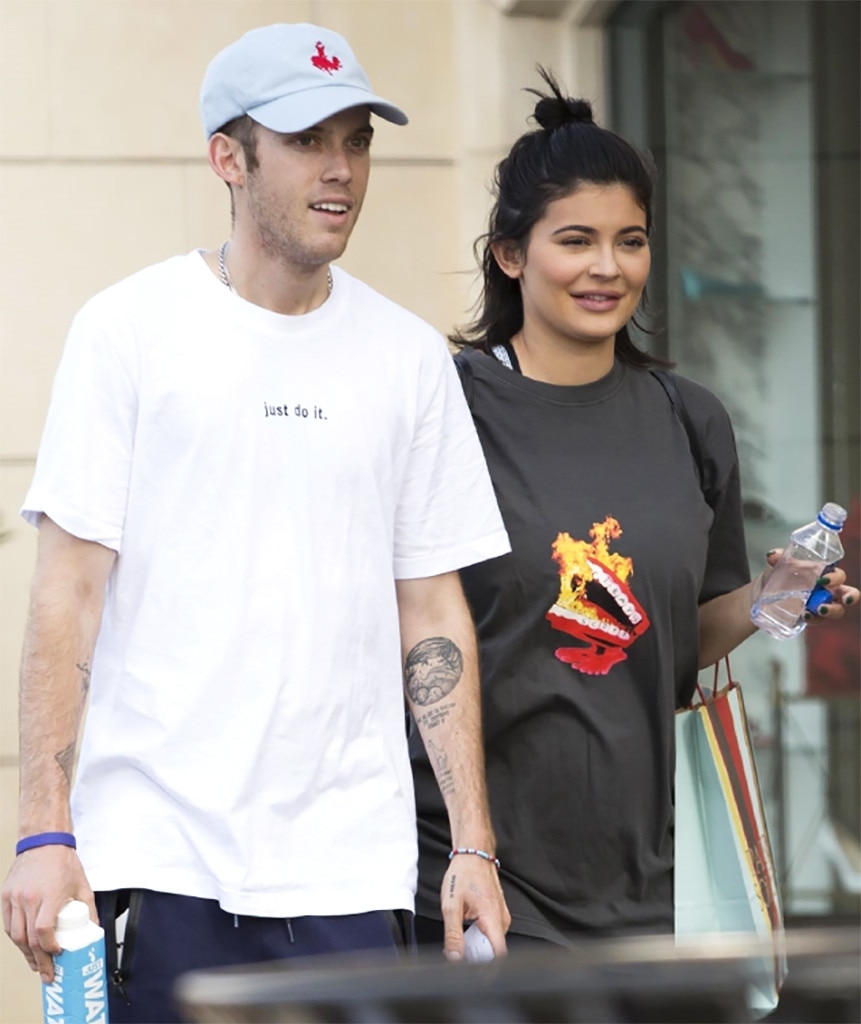 Pregnant Kylie Jenner strolling showing baby bumps with his friend Harry Hudson
Source: eonline
Though it's not verified if the upcoming baby is a boy or a girl, as per the report by TMZ, Travis told his friends that he is expecting a baby girl with Kylie.
Another source addressed Travis' statement to his friends:
He was so excited he couldn't keep it in. He's been so affectionate and protective of Kylie since they found out. He can't wait to be a dad.

Must Read: Kylie Jenner And Travis Scott Don't Shy Away To Show Their Love During Kanye West's Sunday Service
An insider told that Kylie Jenner "is doing well and is happy" stating:
Kylie always wanted to be a young mom. She may be young, but she's very maternal and has lots of practice with babies! She's a very hands-on aunt and was basically a step-mom to Tyga's kid.?
After the news of her pregnancy, Kylie shared some Instagram pictures where we can see her showing her belly. Check out the posts.
The due date of the future child is said to be February 2018, and we are eagerly waiting for the birth of the new member of the couple's life.
Relationship With Travis Scott - Kylie Jenner's Dating History
None of the celebrities: neither Kylie Jenner nor Travis Scott has yet officially confirmed that they are in a relationship, but the pair is reportedly dating since April 2017- a few days after she separated from the renowned rapper, Tyga as confirmed by multiple sources.
Also Read - Kylie Jenner and Tyga share a kiss in a photo booth as they get their relationship going once again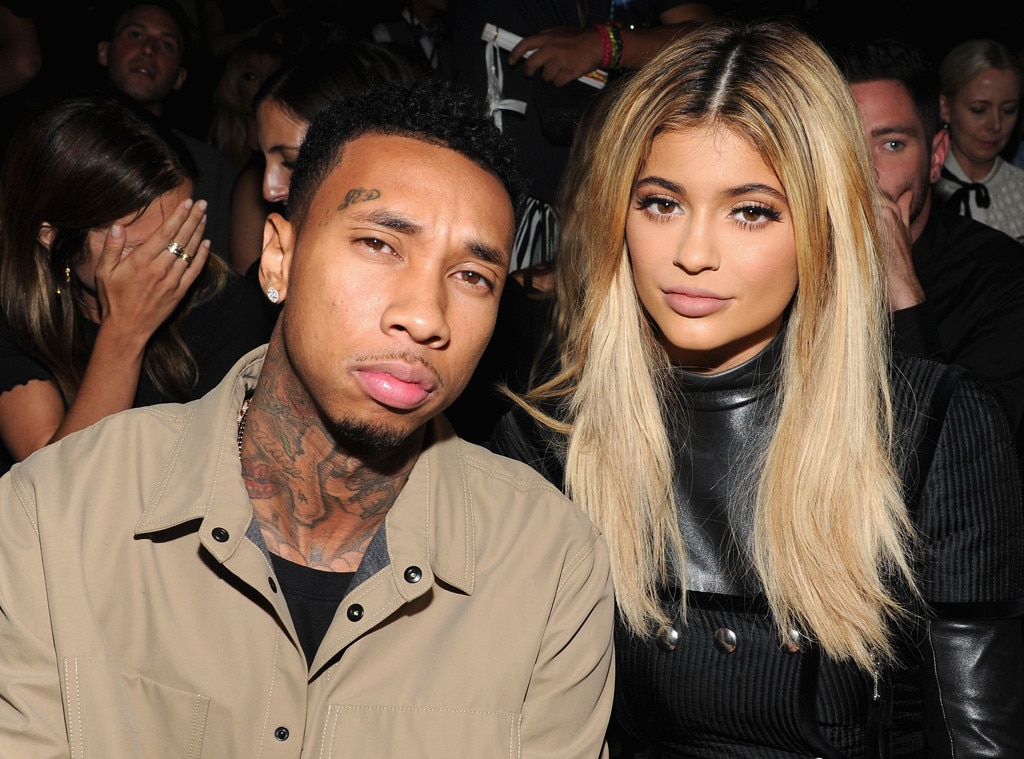 Former boyfriend and girlfriend: Tyga and Kylie Jenner
Source: entertainmenttonigh
The pair was spotted displaying some serious PDAs at the Coachella Music Festival and ever since the couple is together.
Romantically engaged boyfriend and girlfriend: Travis Scott and Kylie Jenner
Source: tmz
We wish them all the very best for their future.
Before Travis Scott, the Deal with It actress dated a number of boys. Here is the list of her boyfriends. Check it out.
Also Read - Kylie Jenner Opens Up About Her Relationship With Caitlyn Jenner
For more updates, stay in touch with FamousStardom.