Over the years, actress Jenna Fischer has been successful in winning the hearts of her fans by giving amazing movies such as 'Blades of Glory, 'Walk Hard: The Dewey Cox, 'Story', 'The Promotion', and 'Hall Pass' and so on. Fischer's career isn't something that people are unaware of, but not many have an idea about her perfect family life.
Fischer is happily married to her husband Lee Kirk despite the fact that she has been divorced once in the past. So, how is their married life going on? Does she have any children? All your answer is here in FamousStardom.
Jenna Fischer and Kirk Lee's wedding
Fischer and her husband Kirk exchanged the vows on 3rd July 2010 among their close friends and family. Their beautiful wedding took place in Malibu. Actor Rainn Wilson had talked about the couple's wedding back then by Tweeting that it was the most beautiful wedding that he had ever experienced.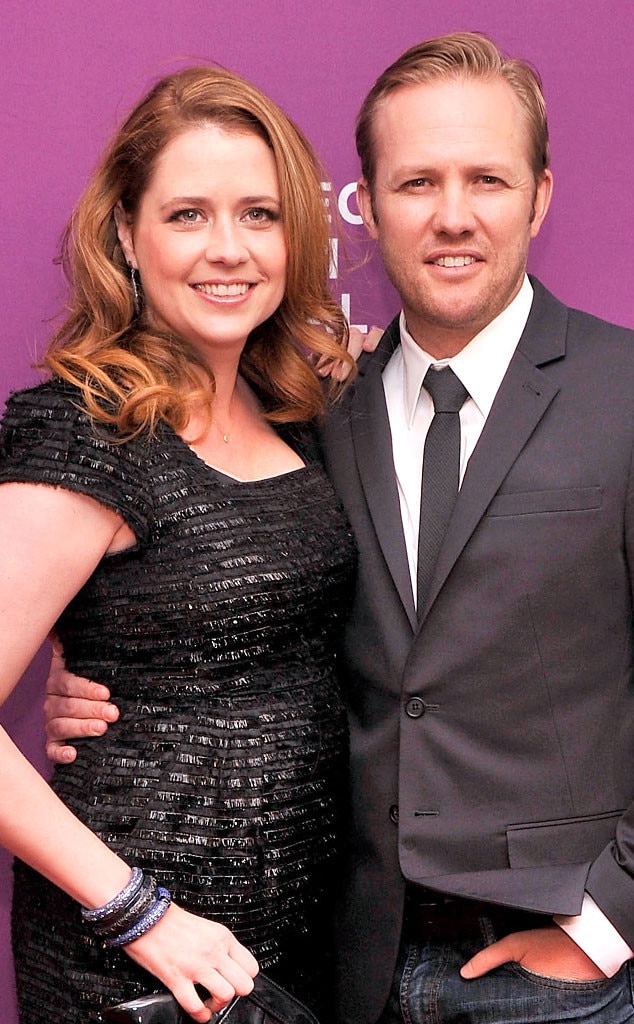 Jenna Fischer with her beau Lee Kirk
Source: E!
The couple got engaged in June 2009 when they were on a romantic vacation in Europe.
Also Read: Janet Jackson's EX-Husband James DeBarge's Net Worth: Detail On His Salary, Career, And Awards
Jenna Fischer and husband Kirk Lee's children
In May 2011, Fischer and her husband revealed that they were expecting their first child together. All of their fans were super excited to see their baby. Well, their excitement found its address when the actress gave birth to her son, Weston Lee Kirk, on 3rd July 2011. 
Jenna Fischer with her beau Lee Kirk and son
Source: Zim bio
When baby Weston was only two, Fischer and her beau welcomed their second child, and this time, it was a daughter. Their daughter Harper Marie Kirk was born on 25th May 2014. 
Watch Jenna Fischer talk about her son on The Ellen show:
Fisher was well prepared before welcoming her daughter as reported by E! News. She had said: 
"...I became obsessed with cleaning my basement. You'd think I'm putting the baby down there. I'm not! But it's very clean and organized. I have all the baby supplies I just don't have nursery décor or name picked out yet." 
Jenna Fischer's relationship with her husband and kids
Although it is hard to be a working mom and raise kids for Fischer it didn't cause many difficulties. In fact, being a parent deepened the bond between Kirk and his wife. In 2012, she told US Weekly that she loves being a family.
Lee Kirk and his wife celebrated their 7th wedding anniversary in June with their two toddlers. The couple seems to be more in love with each other than they were in the beginning. We hope, the love between them keeps growing with the passing of time. 
For more updates stay tuned to famousStardom.com.