American professional wrestler Maria Kanellis is not just a strong lady but is also equally gorgeous. Kanellis has appeared on many shows such as Project Runway, Celebrity Apprentice, Outback Jack, and Family Feud.
Kanellis made history when she posed nude for Playboy magazine. She becomes the last WWE Diva to pose nude for Playboy magazine. Let's find out more about her and her experience.
Ex-Boyfriend Santino Marello prevented Maria Kanellis from posing nude for Playboy
When Kanellis decided to pose for the Playboy, her then-boyfriend Santino appeared as an obstacle. He was jealous and over-possessive, thus he declined Kanellis' idea of posing nude.
Santino wrote a contract where he clearly mentioned that Kanellis could pose for Playboy only if she defeated Beth Phoenix. However, Kanellis actually beat Phoenix with the help of Candice Michelle. Thus, with her win, Kanellis won her right to get featured on Playboy's cover.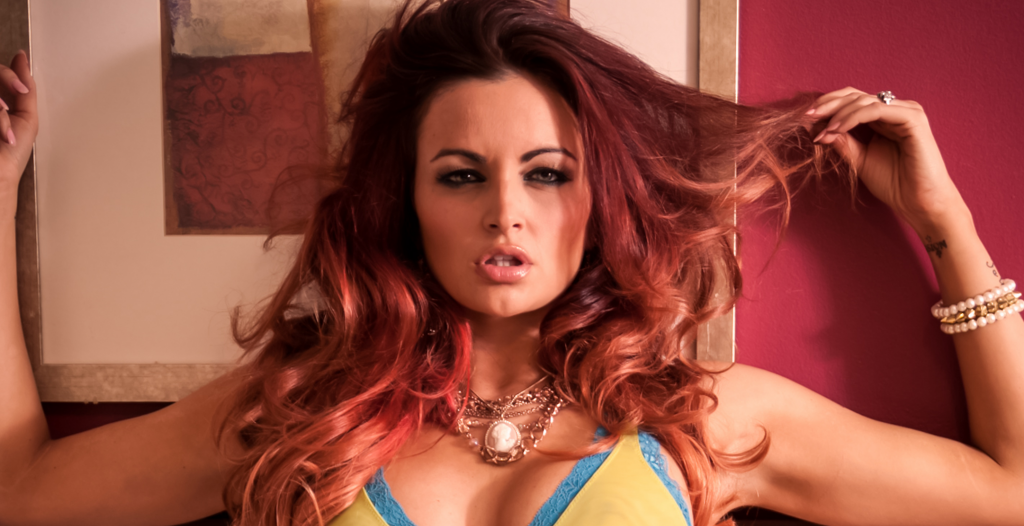 Image: Maria Kanellis 
Source: rohwrestling.com
Maria Kanellis rocked the Playboy cover
When Kanellis appeared on the Playboy's April 2008 issue, she looked more than fabulous. She didn't look like she was over-exposing. In fact, she presented herself with grace.
Kanellis didn't look like she was photoshopped and her body looked all-natural and real. She was able to win the heart of many men and even women. She even received lots of praise for her bold step.
When Kanellis was asked about her Playboy photoshoot experience, she revealed that she wants to do it again. She further said that she felt like a real woman which made her realize that she is not a little girl anymore. She said:
"I wanna do it again! I loved it. It was a great experience. I always said when I did it the first time that it was like coming out as a woman and really saying I'm not a little girl anymore. Now I'm a full-grown woman.

It was just such a creative experience, too, because I made the hoodie that I wore in the photo shoot and picked a lot of the fashion out as well as the design, so I would love to do it again. If there was ever a chance, now would be a perfect time!"
Maria Kanellis is a married woman now
Kanellis isn't dating anyone and she doesn't have an affair as well because sexy Kanellis is married to wrestler Mike Bennett. She married her wrestler spouse in 2014. This gorgeous lady's height is 5 feet 7 inches and has an amazing figure.
Kanellis is a very talented and strong lady who still works as a professional wrestler. Many of her fans think she also has modeling as her career option.
Despite the fact that she was criticized a bit by the fans for her nude shoot, she was able to gain more appreciators than criticizers. She didn't take any negative comments seriously. No matter what she does, the only thing that matters is that she should feel content.
Video: Maria Kanellis hot compilation
What do you guys think about Maria Kanellis? Please, leave a comment below.