Katharine Juliet Ross is one of the renowned American film and stage actresses. She is known for her role in three of the most popular films from the 1960s to 1970s: as Elaine Robinson in The Graduate, for which she was honored with an Academy Award nomination for Best Supporting Actress; as Etta Place in Butch Cassidy and Sundance Kid for which she received a BAFTA Award for Best Actress; and The Stepford Wives. She won a Golden Globe for Voyage of the Damned.
Her husband, Samuel Pack "Sam" Elliott, is an American actor. His lanky physique, thick mustache, deep and resonant voice, and Western drawl have led to frequent roles as cowboys and ranchers.
Katherine Ross is married to Sam Elliot, and the couple is happy with their married life. Both being actors in the Hollywood industry, it is hard to believe how the couple has balanced their relationship.
Aren't you all curious to know about 82-year-old Katherine and 78-year-old Sam's love story? Let's find out in detail!
Know about Katherine Ross's relationships in detail
Fasten your seatbelts, people! Because we are here talking about the lady who has walked down the aisle five times if we have to mention her marriage life correctly. Yes, she married five men and had to go through four failed marriages until she met Sam.
Katherine Ross, at a young age
Source: Pinterest
Let us tell you about her married life, starting with her first husband!
Katherine Ross and her first husband, Joel Fabiani
Katherine's first marriage was to the American actor Joel Fabiani.
They tied the knot in 1960, and after two years of their marriage, they got divorced in 1962.
Katherine Ross and her first husband, Joel Fabiani
Source: PicsOfCelebrities
Joel Fabiani is an American film, television, and theater actor. Generally most famous for the British cult classic, he is also known to fans for guest starring in The FBI, Barnaby Jones, The Streets of San Francisco, Banacek, Cannon, The Rockford Files, Starsky and Hutch, and much more.
Katherine and her second husband, John Marion
After Katherine separated from her first husband, she met John Marion.
Soon they fell in love with each other, and the couple got married in 1964. But her second marriage also did not work out for her, and soon the pair divorced after three years of their marriage.
Katherine and her third husband, Conrad L. Hall
Katherine and Conrad L. Hall met each other on the set of Butch Cassidy and the Sundance Kid, where they fell for each other.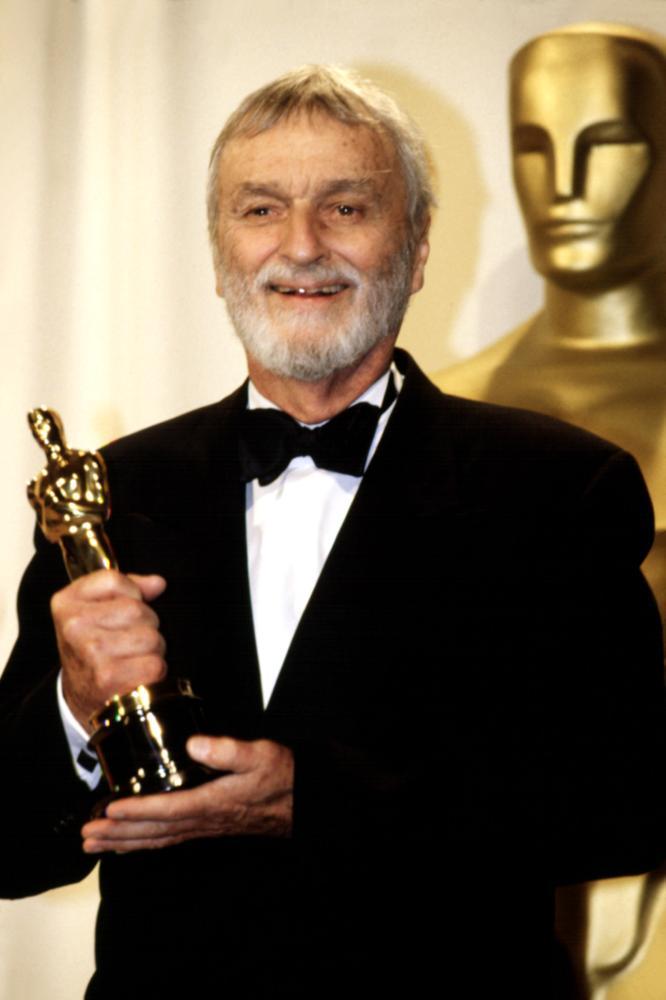 Katherine Ross and her third husband, Conrad L. Hall
Source: Hollywood.com
Conrad is a three-time Oscar-winning cinematographer.
The couple got married in 1969. However, this relation as well did not work out, and they got separated in 1973.
Katherine and her fourth husband, Gaetano 'Tom' Lisi
Katherine and Gaetano Lisi met on the set of The Stepford Wives, where their romance sparked, and they started dating.
Gaetano was a chauffeur and technician on the set of The Stepford Wives.
The couple soon tied the knot in 1975, but as always, her fourth marriage also failed. They got a divorce in 1979.
Although it is hard to believe Ross's married life definitely got successful after she met her what we call "love of life," her current husband. Let's know about her current husband.
Katherine and her fifth husband, Sam Elliott
Katherine was shooting for her 1978 movie The Legacy, where Sam was also the lead actor. The romance began among them on the film set.
Sam is an American actor best known for playing The Big Lebowski, Mask, Gettysburg, Tombstone, Marvel, Hulk, and Ghost Rider.
Katherine Ross and her current husband, Sam Elliott
Source: Pinterest
The couple dated for years, finally called it official, and got married in 1984.
After having been married for 33 years and their relationship is still going strong. It can is evident from their on-screen romance in their recent movie The Hero they starred together.
Check out the trailer of their movie together, The Hero!
When the media asked her how she got attracted to her fifth husband after she had had four failed marriages before, Ross answered that she got attracted to Sam's physique and thick mustache, joke apart she believed that he was the one for her.
via GIPHY
Sounds like Sam is really the one for Ross. The couple is living blissfully with their beautiful daughter named, Cleo Rose Elliott.
The couple Katherine Ross and Sam Elliott with their daughter Cleo Rose Elliott
Source: The Daily Mail
Congratulations to the couple, as well as Best Wishes!
For More updates, keep in touch with famousstardom.com