Maureen Elizabeth McPhlimy a.k.a. Maureen McPhilmy is an American-born public relations executive best known as the ex-wife of the famous author, TV host, journalist, and political commentator Bill O'Reilly. The couple was married for fifteen years until they decided to call it quits. Moreover, the legal battle for the custody of their two kids took place for a long three years. 
Today, we are going to share some information regarding Maureen McPhilmy's married relationship and divorce with ex-husband Bill O'Reilly, and her current marital life. Check it out:
SEE: Irina Shayk Spotted With Mysterious Man After Split With Bradley Cooper, Is She Dating?
Maureen McPhilmy's married life and divorce with ex-husband Bill O'Reilly
Born on 11th May 1966, Maureen McPhilmy was born in New York and is currently 52-year-old. 
Maureen met her then-husband Bill O'Reilly back in 1992 while they worked on 'A Current Affair.' Bill served as the host of the show while she worked as a public relations executive.  They soon got very close and started dating, and their romantic indulgence with each other soon gained a lot of attention from the media. 
SEE: How Successful Is Maureen E. McPhilmy In Terms Of Money? All about Her Career & Net Worth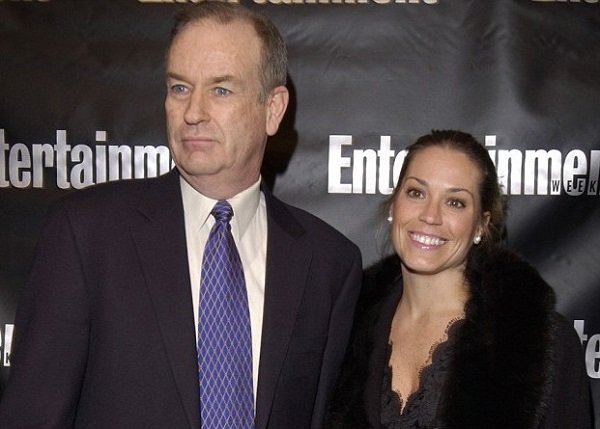 Maureen McPhilmy with ex-husband Bill O'Reilly  Source: Married Biography
Maureen McPhilmy married Bill O'Reilly on 2nd November 1996 at St. Brigid Parish Westbury, UK. According to sources, more than 1000 guests were present to witness them walk down the aisle. 
Moreover, after just two years of getting married, they gave birth to their first child, a daughter Madeline in 1998. Later in 2003, they gave birth to their second child, a son named Spencer 2003. 
SEE: All About Bill O'Reilly's Daughter Madeline O'Reilly: Who Is She Dating At Present?
So, this is what Bill is up to after his divorce with wife Maureen (His Instagram is filled with pictures of his Corgi Holly)
The couple was married for almost fifteen years when they shocked the world with their news of separation. Maureen claimed that Bill was very abusive and that once he even grabbed her by the throat and dragged her down the stairs.
Maureen McPhilmy with ex-husband Bill O'Reilly  Source: FamousStardom
Their daughter Madeline also confirmed that statement and his abusive nature was the main reason for their divorce. At the same time, Bill also accused Maureen of being unfaithful to him. Their divorce was finalized on 1st September 2011.
SEE: James Hetfield And His Wife Francesca Hetfield Married In 1997; Know About Their Children.
Know more about what daughter Madeline had to say about her father
The duo fought for the custody of their two children, and the custody was later given to Maureen. Even after their divorce was settled, Bill sued Maureen claiming that she spent the $10 million he had provided her as a divorce settlement with her new boyfriend. However, there was no evidence about it, so, the court dropped the lawsuit. 
Maureen McPhilmy married husband Jeffrey Gross
After Maureen McPhilmy's bitter divorce from her ex-husband Bill, the executive has gotten married again and is living a happy and satisfactory life according to sources. 
After divorcing her husband of almost 15 years, Bill, a  famous author, TV host, journalist, and political commentator, Maureen started dating Jeffrey Gross. Jeffrey is a detective in Nassau County Police Force. 
Gross was previously married to a woman named Kathleen McBride, who passed away in 2006 because of cervical cancer. He is a father of two teenagers, and at the moment, the couple along with their two children live in a $4 million mansion in Manhasset, New York's Island.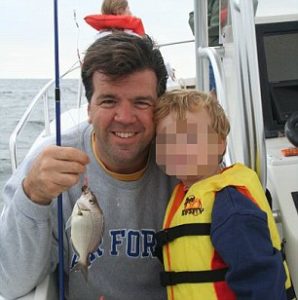 Maureen McPhilmy's new husband, Jeffrey Gross  Source: Married Biography
At this point, fans might be thinking that the pair is happy and living their new life to the fullest. But this is not the case. Bill seems to be very unhappy with their relationship and has picked up a fight with the couple.
According to Heavy, Bill contacted New York Police Department's high posts to trigger an internal affair investigation into Gross and his relationship with his ex-wife.
SEE: GOT Star Emilia Clarke's Romantic Comedy 'Last Christmas' Released Recently, What About Her Off-Screen Relationship? Is She Dating Now?