American actor Denzel Washington is a multitalented man. Besides being an actor, he is also an amazing screenwriter, producer, and director. He has an estimated net worth of $190 million. He is known as one of the best actors of his time. He worked really hard to reach up to where he is today.
Let's find out more about his work and career. We will also talk about real estate properties and investments. 
Denzel Washington's Beverly Park mansion
Denzel owns a gorgeous mansion in a Beverly Park area of Beverly Hills. It covers an area of 30,000-square-feet and stands tall in 2.3 acres of land. According to Forbes, his house is worth $14.6 million. It consists of 8 bedrooms and 14 bathrooms. 
Image: Denzel Washington's property
Similarly, the extra features of the house include a huge swimming pool and tennis court. Its monthly tax is believed to be somewhere around $16,000. Previously, this mansion was owned by Michael Eisner, former CEO of Disney.
Denzel Washington's amazing career
Brought up in New York, Denzel's profession as an actor began in theatre. Later, he started working in movies. His first project was in 'St. Elsewhere' where he got a small role. Later, he started appearing in other movies as well. He got his first Oscar designation for the film 'Cry Freedom', and the next year, Denzel won Best Supporting Actor for his astonishing role and it's portrayal in the film 'Glory'. His career starting kissing success eventually.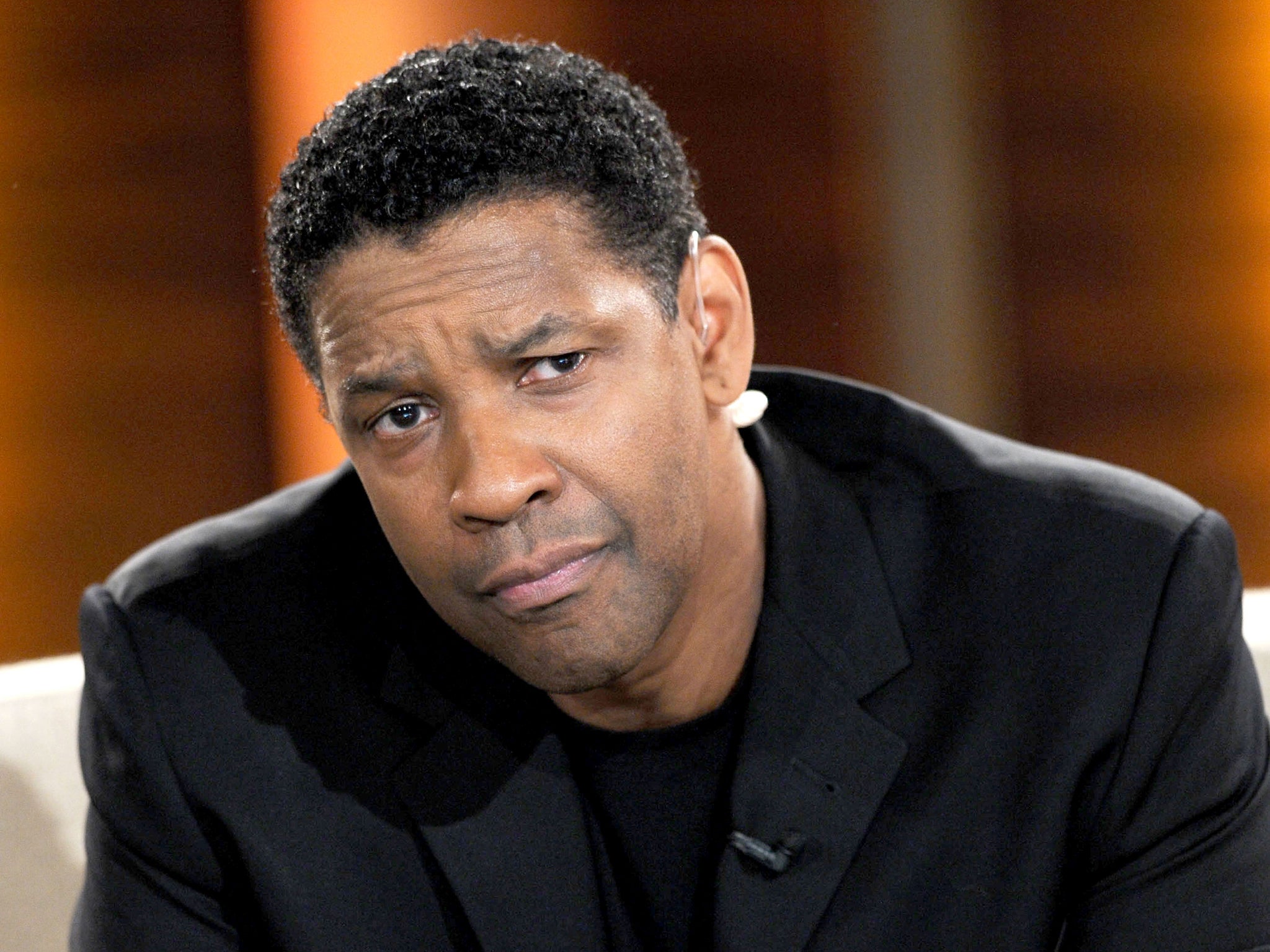 American actor, director, and producer Denzel Washington
Image: Denzel Washington
He later appeared in some amazing movies such as 'Crimson Tide', 'Training Day', 'American Gangster', 'Inside Man', 'Man on Fire', 'Remember the Titans', 'Philadelphia', 'Déjà vu', 'Malcolm X', 'Flight' , 'Cry Freedom', ' The Pelican Brief' ,'The Equalizer', 'The Book of Eli', 'The Great Debaters', 'Courage Under Fire', ' Devil in a Blue Dress', 'Safe House', ' 2 Guns', 'The Magnificent Seven', etc.
Five of Denzel's movies earned more than $100 million. His movies 'American Gangster' earned $130 million in the home country and $136 million in the foreign, 'Safe House' earned $126.4 million, 'Remember The Titans' earned $115.6 million, 'The Equalizer' earned $101.5 million and 'The Pelican Brief' accumulated $100.7 million in total. 
Video: Watch some of the best scenes of Denzel Washington

This is how Denzel has earned his net worth.
Denzel Washington's awards
Denzel won two Oscars for his performance in 'Glory' in 1989 and 'Training Day' in 2001. Besides, he has been nominee and winner of many other awards such as Golden Globe Award, Movies for Grownup Award, AFI Award, AAFCA Award, EDA Award, Britannia Award, Bet Award, etc. multiple times.
Image: Denzel Washington holding his Oscar
Isn't he so inspiring? What do you guys think? Please leave your opinions below.
Also, be in touch with FamousStardom.com