After more than a year, the Suits Meghan Markle made her first public appearance together with her boyfriend Prince Harry at the opening ceremony of the Invictus Games. Well, the love life of the couple is lately gaining quite a lot of attention lately.
So, in case you are the one looking forward to knowing their love life, you are at the right place. Stay with us.
Must Read - Suits Star Meghan Markle Separates From Husband and now dating Prince Harry
Meghan Markle And Her Boyfriend Prince Harry First Public Appearance
The 36-year-old Get Him to the Greek actress, Meghan Markle has been in a romantic relationship with Prince Harry for over a year, however, they never gave any public appearance together.
Video: Meghan Markle's First Public Appearance With Boyfriend Prince Harry
But finally, on September 23, Meghan Markle and her 33-year-old boyfriend appeared together for the first time at the opening ceremony of the Invictus Games in Toronto, Canada.
Boyfriend and girlfriend: Prince Harry and Meghan Markle first public appearance at the opening ceremony of the Invictus Games
Source: popsugar
Although Meghan was a few rows away from her boyfriend, she was there to support Prince and she was seen applauding when her love took the stage to give a speech.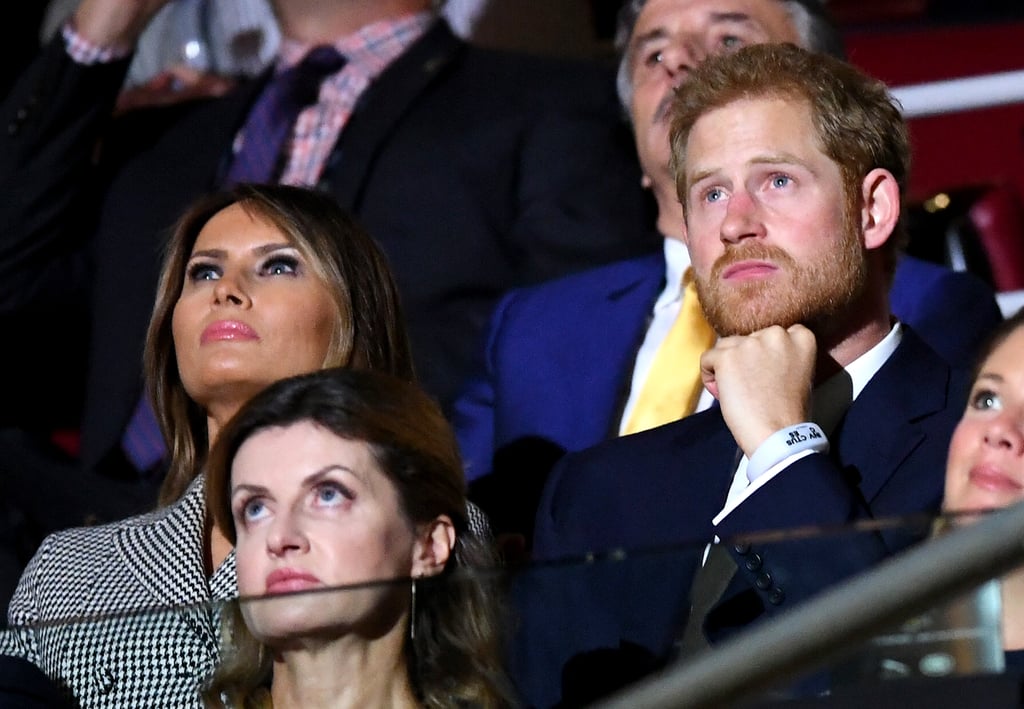 Prince Harry sat beside Donald Trump's wife Melania Trump at the opening ceremony of the Invictus Games
Source: popsugar
The Horrible Bosses star smiled and cheered as she sat beside her friend Markus Anderson. After the speech, Harry sat next to First Lady Melania Trump, whom he'd met earlier that day.
Prince And Meghan's Relationship: Meghan Was Previously Married To Trevor Engelson
Prior to her relationship with Prince Harry, the Remember Me actress Meghan Markle was married to actor Trevor Engelson. They got indulged in an affair in 2004 and after 7 years of dating, they were finally married on 10 September 2011.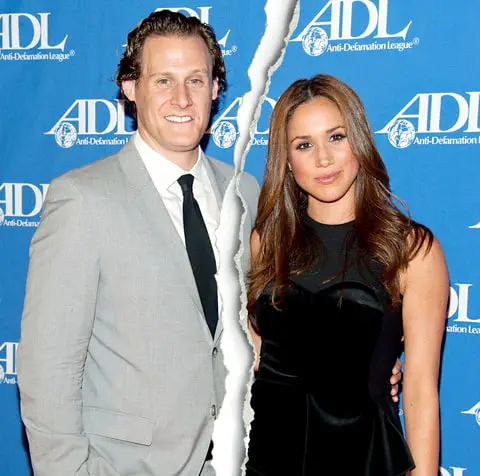 Divorced husband and wife: Trevor Engelson and Meghan Markle
Source: usmagazine
But unfortunately, the pair ended their marital relationship with a divorce after a couple of years of their marriage in August 2013.
Now, let's talk about Meghan's relationship with Prince. The pair actually first met in Toronto in May 2016, during the launch of the 2017 Invictus Games but they didn't get indulged in an affair until July 2016.
Also Read - Prince Harry's Love For Girlfriend Meghan Markle Made Him Open Up About His Mental Health, Cute!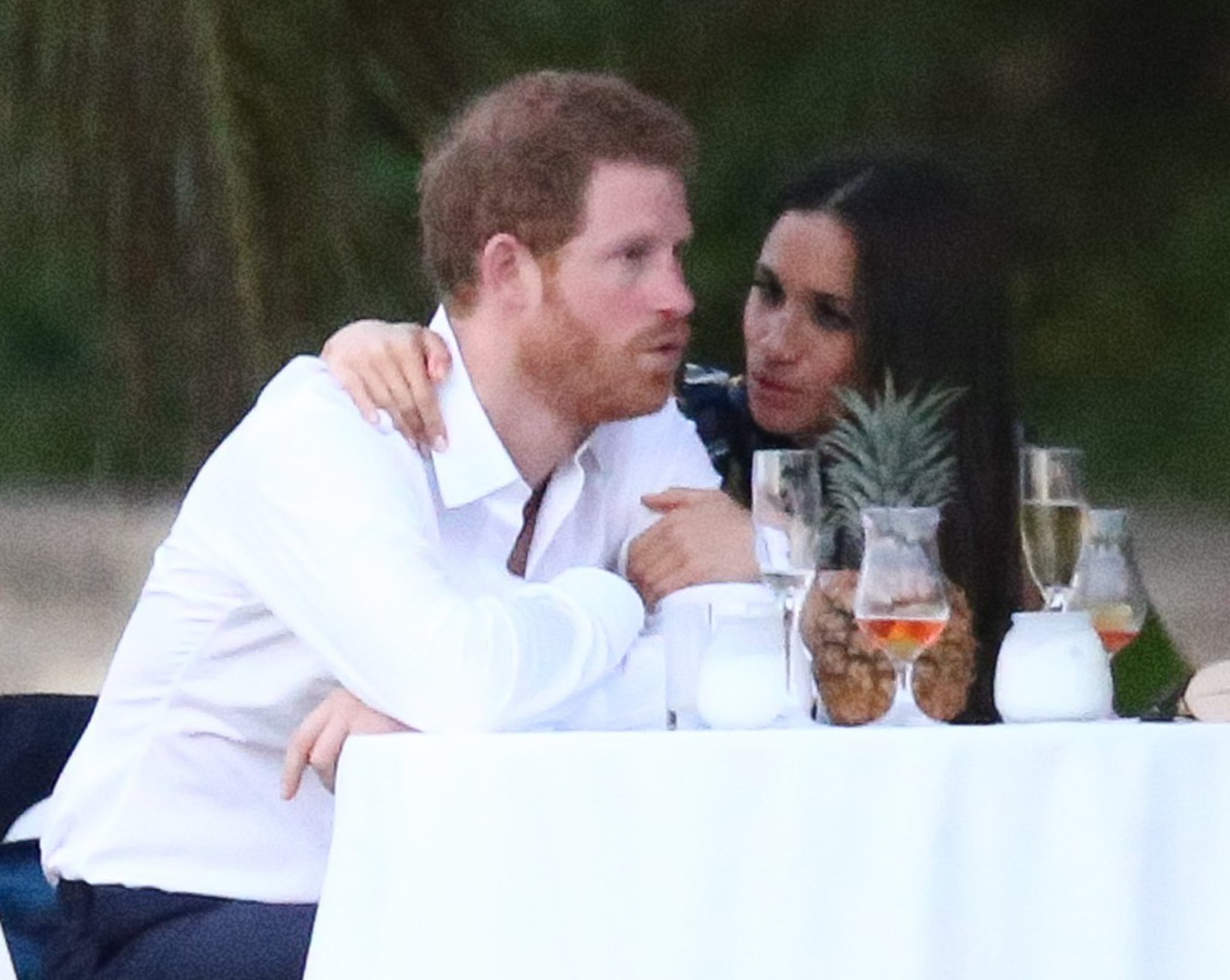 Romantically engaged boyfriend and girlfriend: Prince Harry and Meghan Markle on a date
Source: popsugar
In one of her interview with Vanity Fair, Meghan once spoke about her love for Prince in public for the first time. She said;
We're two people who are really happy and in love. We were very quietly dating for about six months before it became news, and I was working during that whole time 
Also Read- Prince Harry wants to get Married and Continue his Family: Love to Have Kids
These two lovebirds are enjoying a romantic relationship. We wish them all the very best for their future and we are eagerly waiting for their wedding.
For updates, be in touch with FamousStardom.com
Must Read - Prince Harry All Set To Get Married To Girlfriend Meghan Markle After attending Friend's Wedding