You might have heard some news regarding Shanina Shaik and her relationship with DJ Ruckus in the past including their kissing photos and videos. Well, if you are wondering whether the couple is still together or not, then let us tell you that, they are. In fact, there is something more to it.
Shaik is officially off the market as she said 'Yes' to her partner DJ Ruckus. The pair has been together for a very long time and the news that they are engaged and are getting married has made her fans super happy. Although Shaik was in a much-talked relationship with Tyson Beckford in the past, her love affair with her current beau is going pretty well. Let's get the details:
Shanina Shaik spotted kissing DJ Ruckus
Shaik made quite a remark a few years ago when she was spotted locking lips with her beau DJ Ruckus just a little while after her split with her former boyfriend Tyson Beckford. The pair was spotted enjoying their beach day wrapping each other under the sunshine of Miami.
Shanina Shaik kissing DJ Ruckus
Source: Daily mail
Their intimate moments were captured and published by a lot of magazines who somewhat doubted on the length of their love life
Shanina Shaik and DJ Ruckus are engaged
Shaik and Ruckus got engaged at the end of 2015's December. According to the E! News, Ruckus' proposed the supermodel on one of his cousin's private beach located in the Bahamas. The proposal was rather romantic as Ruckus got down on one knee and popped the big question after everyone left.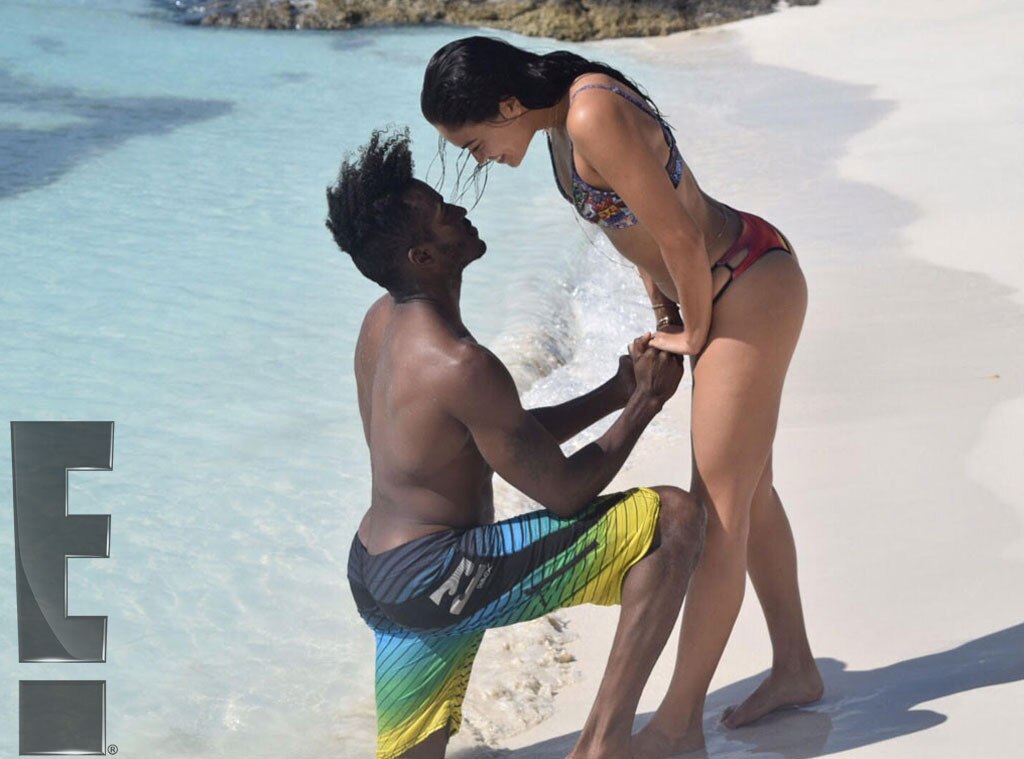 When DJ Ruckus proposed Shanina Shaik kissing 
Source: E!
Ruckus gifted two rings to his soon-to-be-bride. A source confirmed that the DJ hired jewel designer Lorraine Schwartz to design the ring for his lover. He couldn't decide which one was the best among the two options provided, thus he ended up leaving the decision to Shaik.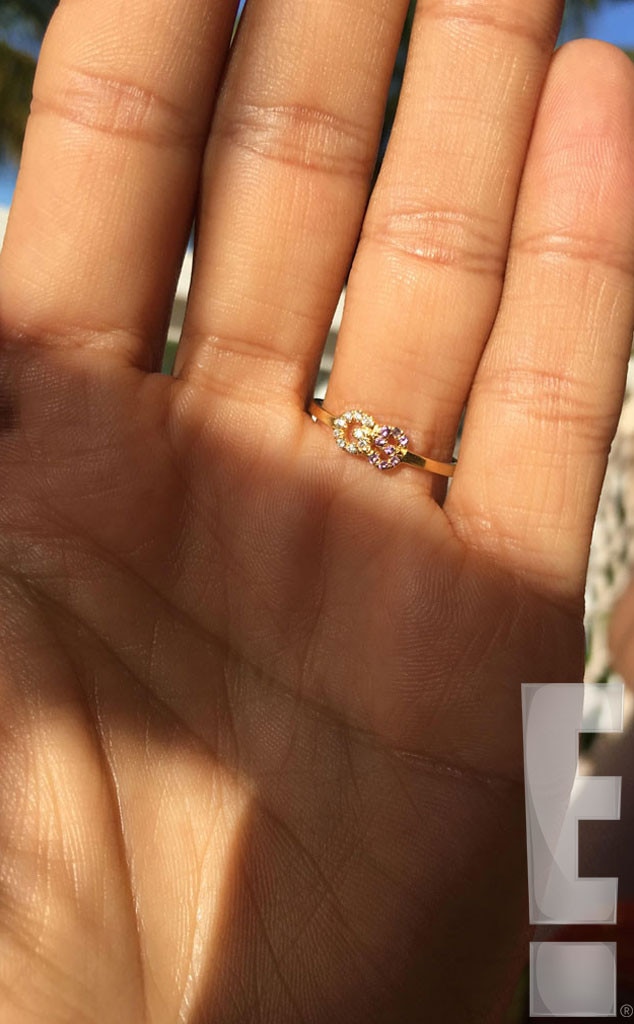 Backside of Shanina Shaik's engagement ring
Source: E!
Shaik took to Instagram to show off her beautiful ring. She chose the gold ring that had a hexagon shaped diamond and her birthstone under it. It also had her and her fiance's initials engraved in the diamonds.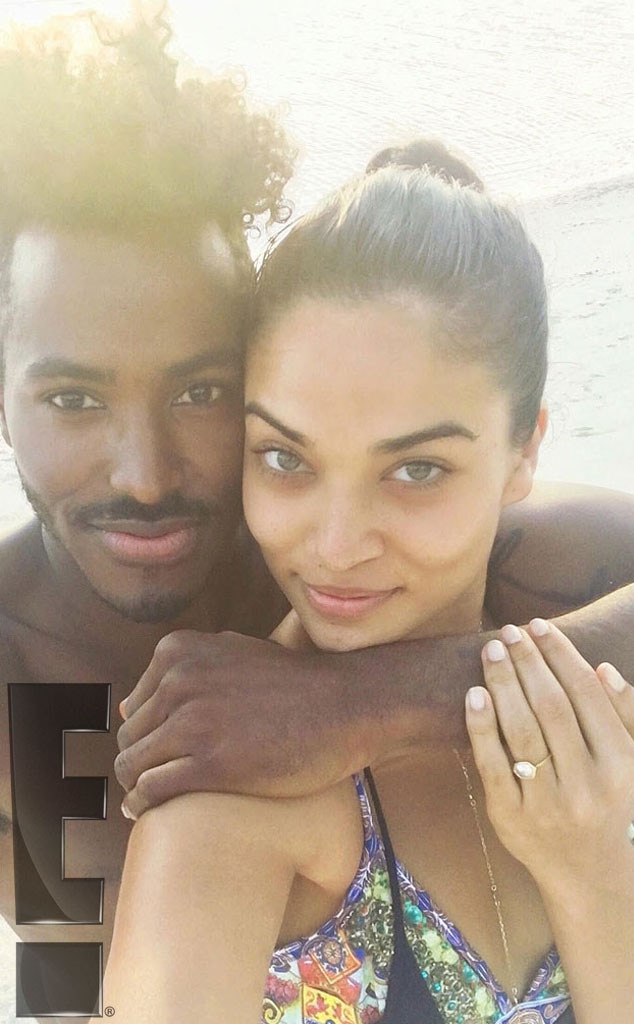 Shanina Shaik's showing her engagement ring
Source: E!
As she posted, she wrote: "This [Love] is a sure thing!" she wrote. "I said 'YES!!  "YES!!" @djruckusofficial #loveofmylife #mrsandrews #heputaringonit #togetherforever".
Shanina Shaik and DJ Ruckus wedding
It has been noticed that Shaik attends a lot of wedding these days while she should be planning her own. When she attended the wedding of Nigerian billionaire Folorunsho Alakija's son wearing a golden dress from Galvan London, she revealed that wedding makes her feel romantic.
As of now, neither Shaik nor her fiance has talked about their wedding plans or date. We believe that the couple is enjoying their engaged period to the fullest. We can't wait to see Shanina Shaik as a bride. Let's wish them best of luck for future.
For updates, be in touch with Frostsnow.com