Shepard Smith, an American television news anchor on the Fox News Channel currently works as the television news anchor on the Fox News Channel. 55-year-old Smith besides being known as the former host of The Fox Report with Shepard Smith, and Studio B, is also famed his love relationship.
Previously, married to his wife Virginia Donald, Smith is reportedly gay and is now in a relationship with his boyfriend, Giovanni Graziano. Probably, you are curious to know more about Smith's relationship, married life, and the reason for divorce, right? Let's know:
Shepard Smith Married Life And Divorce With Virginia
Shepard Smith was previously married to Virginia Donald. The pair tied the knot in 1987. The college sweethearts first met while attending the University of Mississippi.
Shepard had a crush on Virginia in their college days. To Shepard's delight, they started having an affair, and soon after several years of dating they decided to take their relationship to the next level and got married in 1987.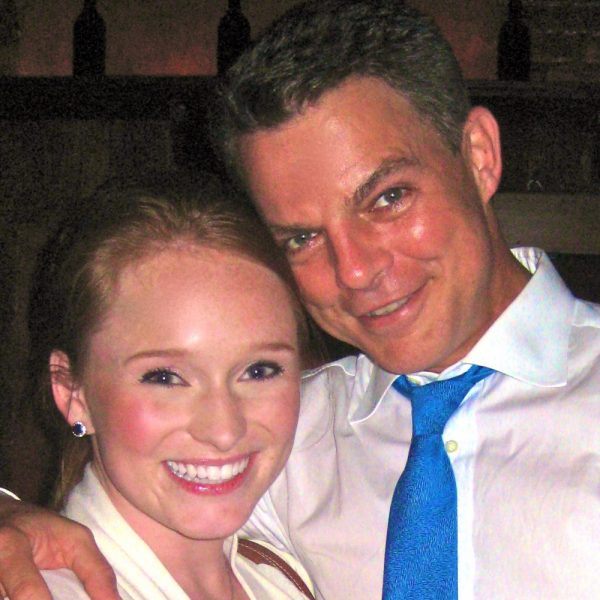 Former husband and wife couple; Shepard Smith and Virginia Donald  Source: All Indo News
Their marital relationship seemed to be going well to the outsiders; however, their marriage didn't last more than six years. They got divorced in 1993.  Despite their 6 years of relationship, the couple did not have any children.
Fox News' Shepard Smith
Source: FamousStardom
Neither Smith nor Donald spoke about the reason for their separation at first. But in 2017, Shepard Smith himself confirmed himself as gay which seems to be the reason for their divorce.
Even more, he revealed his relationship with his boyfriend,  Giovanni Graziano.
Smith's Relationship with His Boyfriend Giovanni
Reportedly, Shepard was ready to announce his sexuality on his show but the Fox News CEO stopped him from going on board with such an announcement.
It has been heard that the CEO was a homophobe and due to this reason, Shepard was discouraged to open up about his sexuality sooner. 
Shepard reportedly dating a fellow Fox News staff named Giovanni Graziano after his divorce from Virginia. 
Gay boyfriends couple' Shepard Smith and Giovanni Graziano Source: Heavy
The couple was even spotted in various bars on multiple occasions together. Among those bars, the most visited one was the Bathtub Gin Bar, where both of them used to go almost regularly.
Apart from his dating issues, Shepard Smith was recently seen involved in a parley with Donald Trump. Donald Trump during the speech at the rally in Lakeland once said to Shepard;
If the people of Florida don't vote for me I'm gonna be very angry.
Later, when Trump was saying the media to not gather wherever he goes, Shepard Smith replied;
Yeah, we reported that. We actually reported that just a few minutes ago while you were watching us on the plane. I did not say admonished. That wasn't the word I used. I, I said reprimanded, because that's exactly what he did.
Now, let's get back to the topic. Here's a video in which some reporters are discussing whether Shepard is gay or not. Check it out.
Well, Smith and his boyfriend are not married yet, hope the good news will be out soon. Let's wish them for further and stay tuned for more updates!