Alex Morgan is a well-known American football player who has a number of accomplishments and awards to her name including the 2015 FIFA Women's World Cup and 2016 Rio Olympics. The World Cup winner and Olympic Gold medalist is a familiar face from book deals, television appearances, and endorsements.
Alex Morgan, the U.S. Women's National team star became the first women's soccer player to feature on the cover of FIFA 16 along with Canadian Christine Sinclair and Australia's Steph Catley. Let's find out about the powerful celebrity's affair, marriage, and children.
Who is Alex Morgan Married to?
Alex Morgan married her longtime boyfriend Servando Carrasco after dating for nearly seven years. On December 10, 2013, the Olympic gold medalist posted a photo of the couple and the ring on her Instagram page announcing their engagement. Later, on New Years' Eve 2014, on Wednesday at Rancho Dos Pueblos in Santa Barbara, California, Morgan married her long-term boyfriend Servando exchanging vows in front of 180 guests.
Alex Morgan is way more powerful and popular than her forever boyfriend and husband, Servando Carrasco (this is the truth, sorry Servando).
How did Alex Morgan meet her husband Servando Carrasco?
Looks like from their love story, Alex Morgan, and Servando Carrasco's relationship was meant to be. Alex Morgan and Servando Carrasco first met while they were both playing soccer at UC-Berkeley, California, and soon after they started dating each other. The couple is best of friends as well and is a perfect match on and off the field.
How Servando Carrasco proposed to Alex Morgan?
Do you want to know how Servando Carrasco proposed Alex Morgan? If yes, you have come to the right place.
In an interview, Morgan revealed that while spending time in Manhattan Beach, California, off-season in December they went to an annual fireworks show, and their then-boyfriend Carrasco asked Morgan to stand up, and then asked her to marry him. The powerful soccer couple is since then having a wonderful time in the relationship.
Who did Alex Morgan date before Servando Carrasco?
Alex Morgan has had no other relationships that we know of and is found very loyal to her long-time boyfriend and husband Servando Carrasco. In an interview, Morgan talks about her relationship and expresses her fondness and happiness with her husband Servando. She says, "We both are so happy, grateful, and excited to start our lives together as Mr. and Mrs. Carrasco," she added. "I truly married my best friend."
Alex Morgan and Servando Carrasco children
Although there were some rumors about Alex Morgan's pregnancy, in the end, it was all but a rumor. The couple does not have any children and is not yet planning for a baby.
What is the story behind Morgan's popular pink headband?
Morgan's popular pink headband has its own particular Twitter account with almost 2000 followers. But the less known fact about the pink headband is why she wears it? Well, here's the reason. She wears it in support of Gloria Carrasco – her Mother-in-law, who fought back after she was diagnosed with breast cancer in 2006.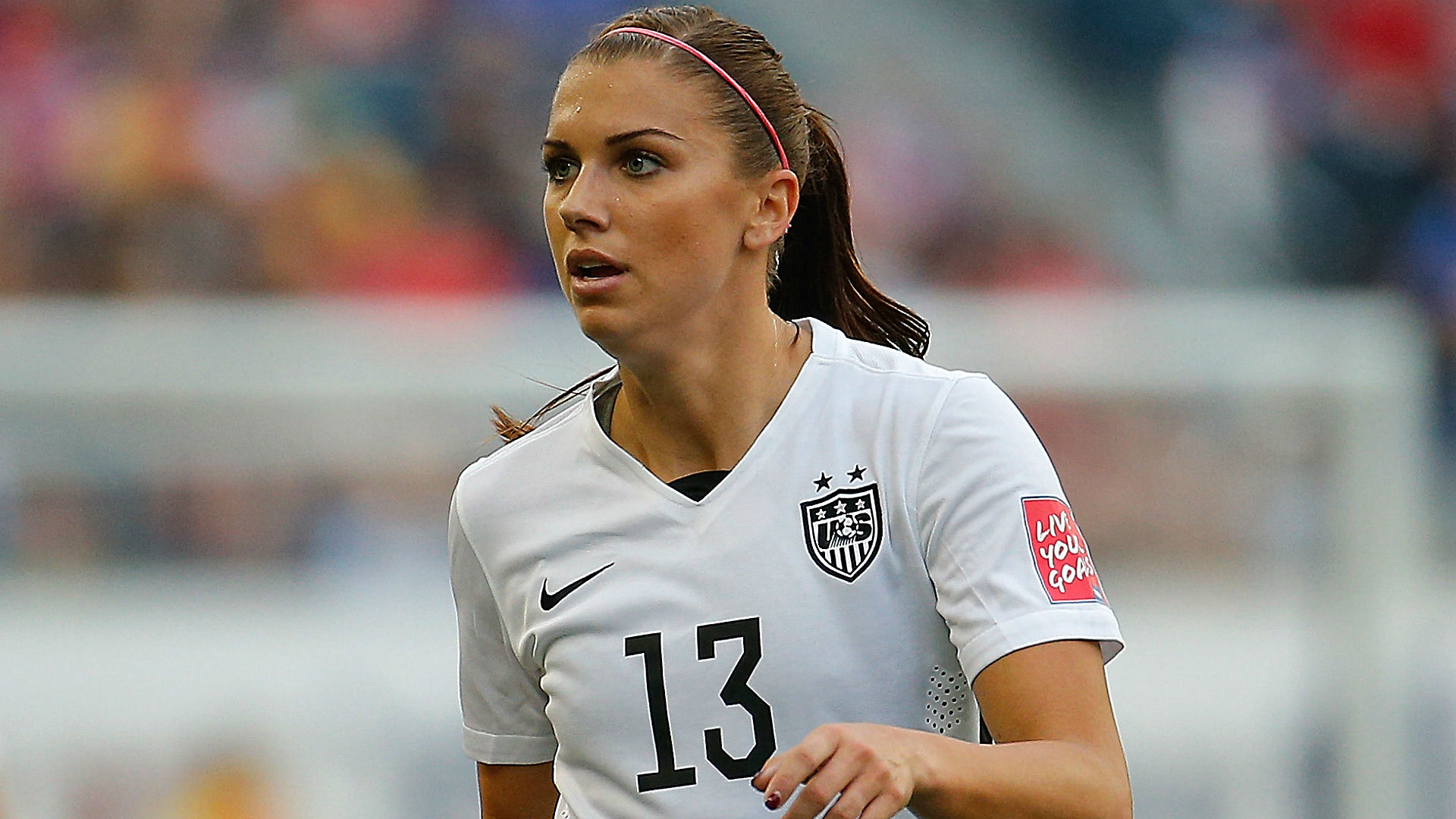 We are very sure that Morgan is a caring daughter-in-law, friend, and wife and we hope that she stays the same forever. Morgan and Carrasco have had incredible journeys throughout their life and relationship and we hope their love for each other grows with time.