The chemistry between Rachel McAdams and Ryan Gosling can be seen in the movie The Notebook. This romantic movie brought tears to a lot of people's eyes and their on-screen love story was praised by many.
But the romance did not just stop to the movie as the adorable on-screen couple was dating off-screen too. The fans loved this fact and their family and friend were also very happy. Rachel and Ryan were considered an iconic couple of Hollywood but.
There is always a but in everything, which changes the scenario. After dating for three long years they split. Let's see the love story from the begging.
Rachel McAdams and Ryan Gosling from the beginning
As mentioned earlier, Rachel McAdams started dating her notebook co-star Ryan Gosling from the year 2004. It was the time when the making of the American drama Notebook was underway. But this relationship did not start like in the movie where Ryan falls for Rachel after seeing her for the first time.
Rachel McAdams and Ryan Gosling
Source: cloudplix.com
Also Read: Actress Rachel McAdams Split With Boyfriend Taylor Kitsch? New Man In Actress Life?Their Past Affair
The director of the movie told that Ryan did not like Rachel when the movie making was started and that he wanted to change Rachel for another actress. The things between Ryan and Rachel did not go well until the movie was in the middle phase.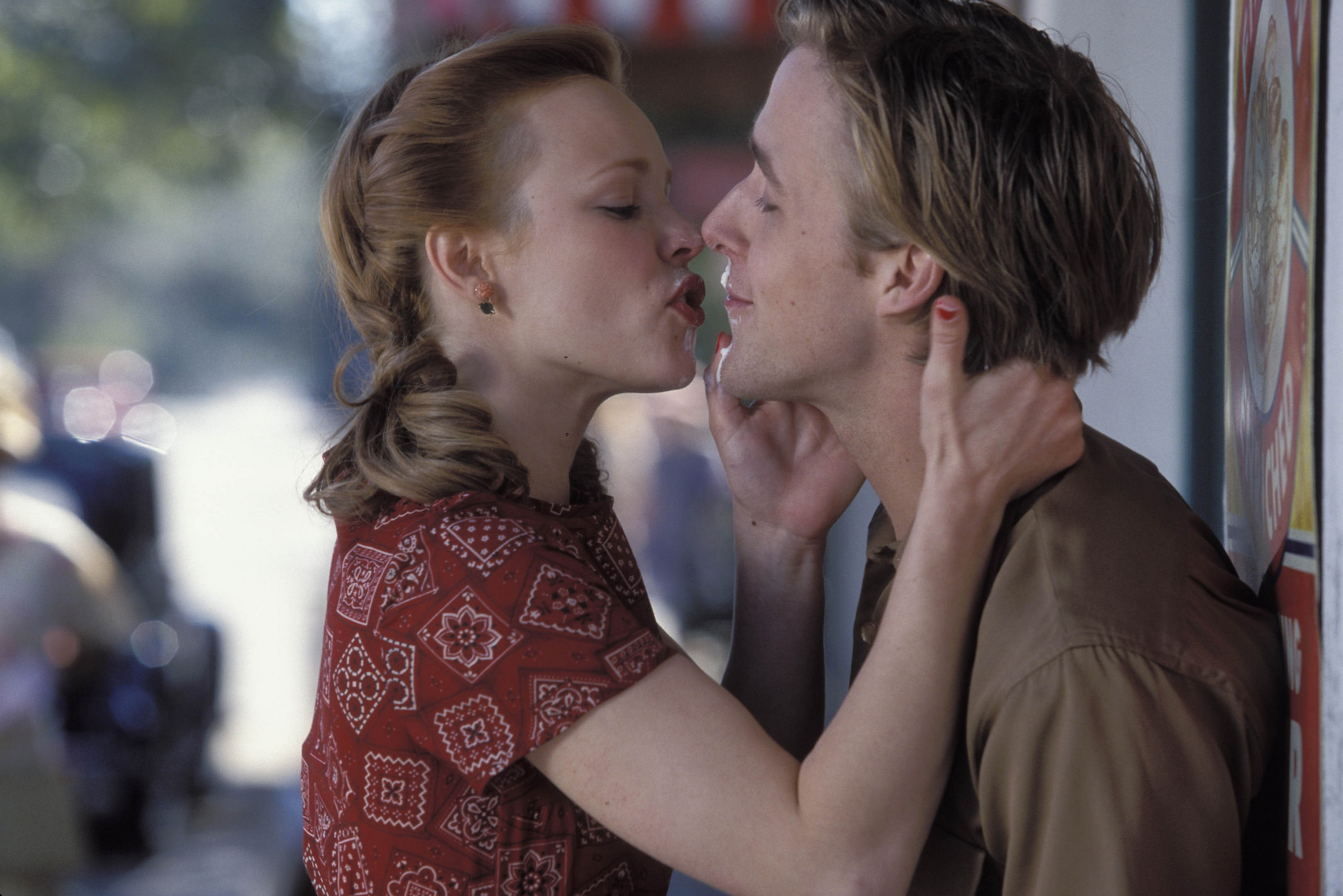 Rachel McAdams and Ryan Gosling
Source: onedio.com
All of a sudden something changed betwenn Ryan and Rachel, it might be because of the story plot where they fight a lot and get along again. No one knows that, but the good thing is that they were together and the move went more smoothlly than everyone expected.
Rachel McAdams and Ryan Gosling
Source: pintrest.com
That's how the love story started between the Oscar winner Ryan Gosling and Rachel McAdams. After the movie was released, everyone loved this duo and their relationship. And that was one of the reasons that made Ryan and Rachel's relationship end.
Also Read: Rachel McAdams and her boyfriend Taylor Kitsch are living together. They are marrying soon
Even the relationship between this couple was found on-screen as well as off-screen there is nothing to be found in the social media about this couple. You can follow Ryan Gosling on Twitter. Check out his recent tweet.
Also Read Parents of two children, Ryan Gosling and girlfriend Eva Mendes living together for five years.
Rachel McAdams and Ryan Gosling Broke up
The relationship between Rachel McAdams and Ryan Gosling only lasted for three years but it was not the end of the relationship since they tried to make up in 2008, which was a success. But, sadly again their relationship couldn't survive. Ultimately, they broke up again. After the break-up Ryan Gosling made a statement saying.
"The only thing I remember is we both went down swingin' and we called it a draw."
Check out the video from the movie Notebook where this couple is fighting
So, the relationship which started from the movie set of Notebook did not have a similar ending like in the American drama. They finally went their separate ways.
Rachel McAdams and Ryan Gosling
Source: starcasm.com
We hope both Rachel and Ryan have a great future ahead and a great career. BEST WISHES RACHEL AND RYAN!!!!