When 'Twilight Saga' was taking over the TV industry, a lot of girls went crazy over 'Jacob', that is, Taylor Lautner. Lautner, who was only 17 years old then, rose high hopes of being the next big face of Hollywood, but his hot physique and average acting skills couldn't take him much far. He went out of limelight along with the fall of 'Twilight'.
Looking at Lautner's personality and charm, you might be wondering why that happened. Today, we will discuss the ten reasons why Lautner is not getting good roles anymore.
Fall of Twilight
Despite the fact that Lautner's co-stars Kristen Stewart and Robert Pattinson appeared in other successful movies such as 'Adventureland' in 2009 and 'Water for Elephants' in 2011 post their Twilight career, Lautner was seen only in a small role in 'Valentine's Day' in 2010.
Image: Taylor Lautner
Source: Pinterest
Taylor Lautner failed to come out of Twilight shadow
Even though Lautner became successful in gaining a lot of fans from 'Twilight' due to his appearance and performance, critics claim that he lacked versatility. Lautner couldn't perform in other movies because he failed to come out of the shadow of the 'Twilight'.
Image: Taylor Lautner as Jacob
Source: Pinterest
Taylor Lautner first movie
Lautner's first movie as a lead was 2011's 'Abduction'. However, the movie couldn't do well as Rotten Tomatoes gave him only 4% rating. Moreover, its box office earning was only $ 28 million while the actual budget it took to make the movie was $ 35 million.
Image: Taylor Lautner
Source: Pinterest
Taylor Lautner is too expensive
When Lautner appeared in 'Abduction', he charged $ 5 million for his role, but a lot of studios didn't really agree that Lautner is worth so high. He also charged $ 7.5 million to star in 'Stretch Armstrong' and $10 million for 'Biblical David And Goliath', but Lautner couldn't really give justice to his roles.
Taylor Lautner's acting not so good
While acting is about flawless performance, Lautner got fame mostly because of his body. However, it takes more than just taking a shirt off to be an acceptable actor. 'Abduction' movie couldn't get a good review and neither did Lautner. Reports claim that Lautner lacks the ability to provide real emotions on screen. A lot of critics comments about Lautner's performance weren't merciful.
Image: Taylor Lautner
Source: Pinterest
Taylor Lautner is picky about roles
Lautner signed to star in 'Abduction' but he rejected two movies which became a box office success. He turned down the offer to do 'Max Steel'. He also rejected the role in 'The Expendables 2' which later went to Liam Hemsworth. Lautner's second lead movie was 'Tracers' which couldn't even release on the theater but rather went to DirectTV.
Image: Taylor Lautner
Source: Pinterest
Taylor Lautner and his fauxmances
Lautner dated a lot of ladies such as Lily Collins, Maika Monroe, Marie Avgeropoulos, Taylor Swift to name a few. His relationships with either of the girls lasted only for few weeks or months.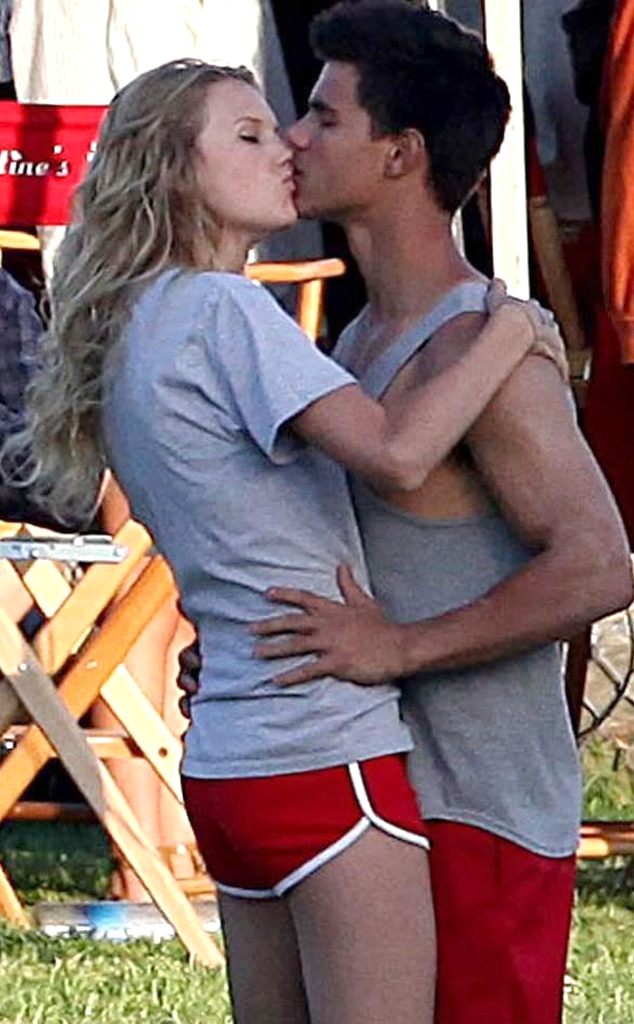 Image: Taylor Lautner and Taylor Swift
Source: E! Online
Another werewolf stole Taylor Lautner's fans
MTV's 'Teen Wolf' star, Dylan O'Brien stole a lot of Lautner's fans as they look quite similar and O'Brien has better acting skills. O'Brien's success rose after appearing in 'The Maze Runner' and its sequels.
Image: Dylan O'Brien Vs Taylor Lautner
Source: Twitter
Lautner decided to do small roles
Currently, Lautner has shifted his career as a small role performer. He recently finished the 'Run the Tide', an indie Thriller. He also worked in BBC comedy series 'Cuckoo'. He showed off his physique in Netflix film 'The Ridiculous Six'.
Image: Taylor Lautner in 'Ridiculous 6'
Source: Hollywood life
Fans waiting for his big comeback
Despite Lautner's appearance in small projects, a huge part of his die-hard fans are waiting for his comeback on the big screen. However, Lautner hasn't given a slight hint about when is that happening.
Video: Why Hollywood doesn't want Taylor Lautner