Sandie Rinaldo is a renowned name in the field of journalism as she is an established news anchor of CTV. Despite the fact that Rinaldo's professional life is known by many, only a few people know about her married life. Rinaldo was married to Michael Rinaldo in the past, but sadly Michael had a tragic death in 2005.
The news of Sandie getting plastic surgery was all over the media. There are certainly some changes in her appearances, but she hasn't confirmed the news. Stay with us to know more about her relationship with her husband Michael, their children together.
Sandie Rinaldo Plastic Surgery
It is said that 69-year-old Rinaldo went under the knife to have plastic surgery in order to look younger. There are various sources that provide Rinaldo's before-after-surgery photos, but Rinaldo hasn't admitted any of the claims yet.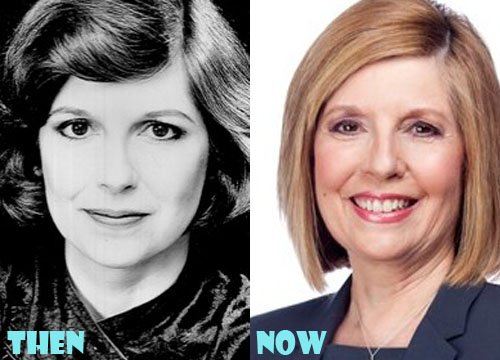 Image: Sandie Rinaldo plastic surgery Source: FamousStardom
Sandie Rinaldo married life with Michael Rinaldo
Rinaldo met her husband Michael while she was in her first year at York University. Their encounter turned into dates and dates turned into love. The pair got attached quite fast as they got hitched even before Rinaldo's graduation.
Image: Sandie Rinaldo Source: CTV News
Sandie Rinaldo's Pregnancy
Rinaldo had three daughters with Michael. When she was pregnant with her first child, she appeared as an anchor during the Christmas week as well. Despite the fact that her due was in January, she started experiencing contractions which comparatively decreased during the show.
Image: Sandie Rinaldo Source: the star
We must admit that Rinaldo is a tough woman as she continued with the newscast despite experiencing labor pain. She gave birth to her eldest daughter the very next day.
Sandie Rinaldo and Michael Rinaldo raised their daughters together
Sandie and Michael worked really hard and even managed time to raise their children well. Sandie worked early morning and her husband Michale worked in the evenings. That's how the couple had managed their work and family time.
Image: Sandie Rinaldo Source: Channel5 Belize
Rinaldo gives a huge credit for raising her daughters to her late husband. During an interview, she revealed that it is a relief to work outdoor knowing that your children are being cared for by someone who loves them. She also added that she couldn't have done anything without her husband Michael's help.
ALSO SEE: How Much is Lisa LaFlamme's Net Worth? Know about her Salary, Career, Awards
Sandie Rinaldo' husband died of lung cancer
Rinaldo lost her husband to lung cancer in 2005. Despite the years, she still misses her husband as she says that he was not only her husband but also her best friend. It seems like Rinaldo, and her husband shared great chemistry, but sadly death parted them.
At present, Rinaldo is already a grandmother. When her eldest daughter went into labor in 2013, she rescheduled all her interviews and headed to the airport. With full excitement, she said that she would tell this story to her granddaughter and elaborate it as well.
Image: Sandie Rinaldo Source: CTV News
We wish Sandie all the very best for her future and hope she gets over the death of her husband and be strong and much more successful. All the best Sandie!
SEE MORE: Gary Logan's Wife Wendy Crewson's Net Worth in 2018: Her Career As An Actress