Pitch Perfect's actress Anna Kendrick is a gorgeous lady. Looks, charm, personality, and figure she has got it all. This hot singer-actress is currently dating Ben Richardson. This pair has been together for quite some time now. Kendrick and Richardson look really cute with one another. However, Kendrick's list of ex-lovers isn't short. Let's find out more about Kendrick's affairs and boyfriends.
Anna Kendrick and Ben Richardson's relationship
Beginning with Kendrick's affair with Richardson, this duo first met on the set of 'Drinking Buddies'. They have been dating since 2014. Richardson is a renowned cinematographer who is mostly known for his works in 'The Fault in Our Stars and 'Beasts of the Southern Wind'. They frequently make public appearances together. It seems like Richardson and Kendrick's relationship is going pretty well without any major issues. There is no rumor of a breakup between them.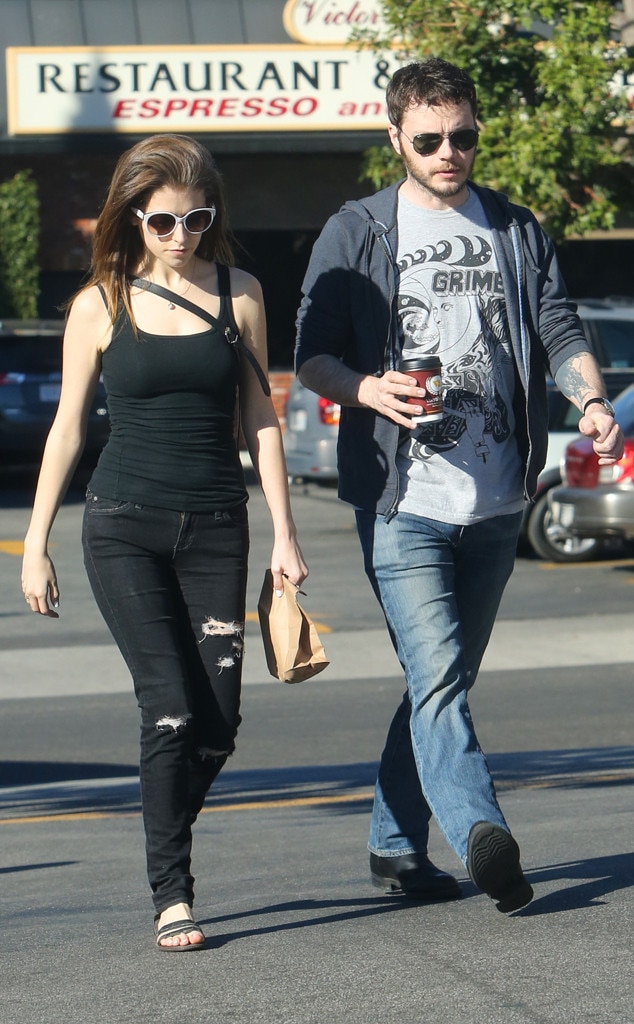 Image: Anna Kendrick and Ben Richardson
Anna Kendrick and her affairs
Richardson is not Kendrick's only lover. She dated multiple men in the past. In 2009, Kendrick was in a loving relationship with Edgar Wright. This pair first met on the set of 'Scott Pilgrim vs. the World, where Wright was the director. Their love affair lasted only till 2013. The reason behind why they broke up is unknown.
Also Read: The Folly Of Fame: Why Have People Started Hating Amy Schumer?
Kendrick's name had also been linked with Jake Gyllenhaal in 2011. However, their affair appeared to be just a rumor as there was no strong evidence of their relationship. Similarly, Kendrick was also thought to be dating 'Zac Efron'. This pair appeared together in 'Mike and Dave Need Wedding Dates. Looking at their amazing chemistry, many of their fans believed that they were dating. 
Anna Kendrick's on-screen matchups
Despite some off-screen affairs, Kendrick has had 6 on-screen matchups. She appeared alongside Chace Crawford in What to Expect When You're Expecting in 2012, and Chris Pine in Into the Woods in 2014. Similarly, in 2012 Kendrick was seen with Jake Gyllenhaal in End of Watch. She was also the co-star of Jeremy Jordan in The Last Five Years in 2014 and Michael Welsh in Twilight in 2008.
Anna Kendrick overlooked love
You might be amazed to know that Kendrick stopped liking guys once. In Kendrick's book, she wrote: "Something amazing happened to me when I hit my mid-20s. I stopped liking guys who didn't like me back. In fact, I stopped liking guys who were bad people."
During an interview with PEOPLE, she said: "I was just so obsessed with certifiable non-winners. I allowed myself to believe that guys were more magical than they were. The one who makes you work for it is even more magical because you don't have something that is fulfilling you in your life."
 
What do you guys think about her? Please leave a comment below.