Earning money has never been easy. Well, Evan Spiegel has made himself stand out from the heard of mediocrity and is recognized as one of the richest entrepreneurs at the very young age. This handsome hunk with a tremendous fortune has already established himself as a famous face in American business world.
But wait! This is not all. Apart from being a successful business person, Evan is also a perfect man that every woman like to date and wants him as a husband in their life. Well, it might wrench a lot of hearts to know that the Billionaire is already occupied with love for someone.
So who is that lovely lady in his life? Well, stay with us to know the details.
Evan Spiegel getting married to Miranda Kerr and starting their life as husband and wife
One of the most adorable couple, Evan Spiegel, and his girlfriend Miranda Kerr are all set to tie the knot.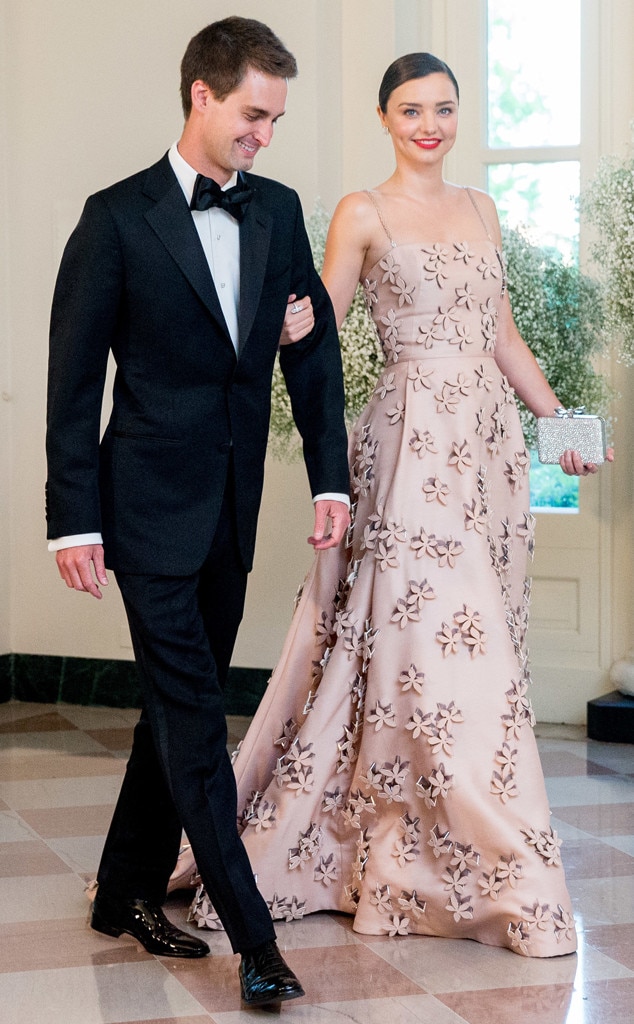 Evan Spiegel with his fiancee Miranda Kerr
Source: Eonline
These amazing lovebirds got engaged back on 20 July 2016, which was also revealed by the beautiful 33 years aged supermodel, Miranda through her Instagram, showing the diamond ring given by Evan while he proposed her for marriage.
Miranda also wrote a caption on the picture, she wrote:
"I said yes!"
Now, you might be thinking that how this amazing love story began. So, we would first like you to know that Evan and Miranda met at the fashion industry dinner back in 2015.
The duo had a very good first meeting. It seems like it was love at first sight for both of them as the couple eventually began dating and ended up completely getting head over heels for each other.
Evan Spiegel with his girlfriend Miranda Kerr
Source: Dailymail
In an interview with The EDIT magazine, Miranda talked about how she managed to keep her relationship with Evan so real and amazing. She said,
He's 25, but he acts like he's 50. He's not out partying. He goes to work in Venice [Beach], he comes home. We don't go out. We'd rather be at home and have dinner, go to bed early. But in some ways, he does feel like a younger man. I'm telling you, I've got the best of both worlds.
So, this is how their relationship is now turning from boyfriend and girlfriend to a married couple. They have dated each other for almost a couple of year.
Now, here's a really interesting fact. It will be the first marriage of Evan with his future wife Miranda but this is not the case with the gorgeous Miranda. This will be her second marriage as she was previously married to her husband Orlando Bloom, before getting engaged with Evan.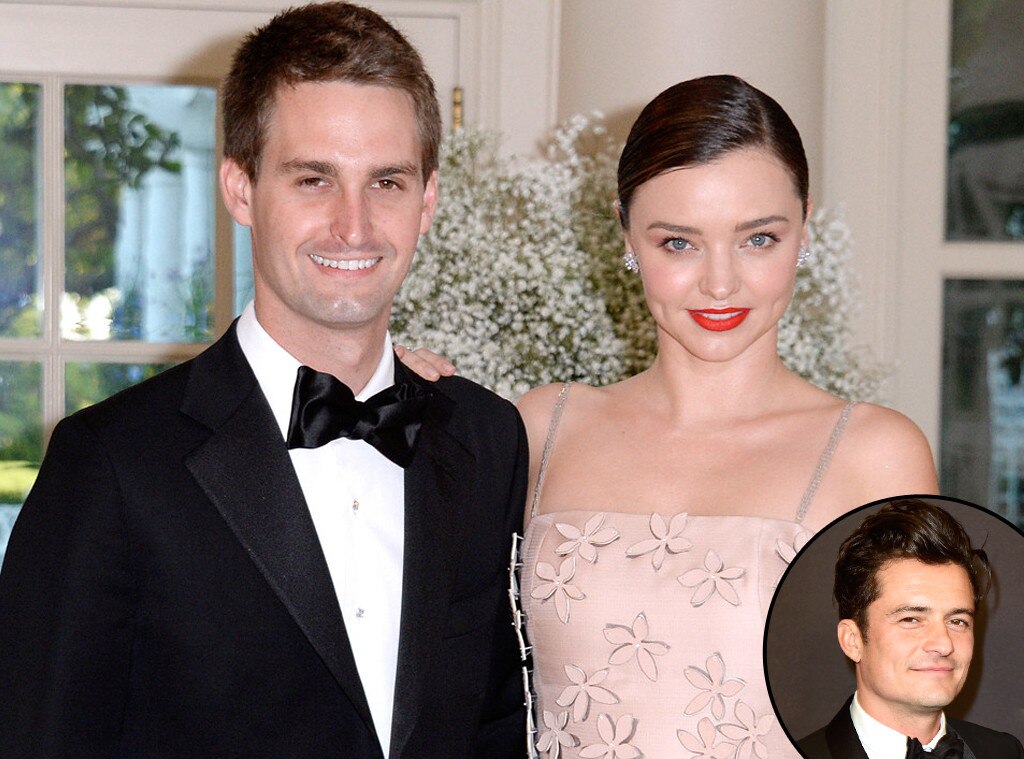 Orlando Bloom is happy at the engagement of his ex-wife Miranda Kerr and her future husband Evan Spiegel
Source: Eonline
After getting the divorce with Miranda, Orlando Bloom started dating the hot and sexy American singer Katy Perry, ex-wife of Russell Brand. Orlando recently split up with Katy after dating her for a year.
Furthermore, Miranda also has a child; a son named Flynn Christopher Bloom together with her ex-husband Orlando. Despite all these things, Evan and Miranda love each other a lot and are now going to get married soon.
Let's have a look at this video in which Miranda Kerr is talking about motherhood, men & Motorbikes.
We wish the $5 billion net worth's Evan Spiegel and $18 million net worth's Miranda Kerr all the very best for their future, For more updates, keep in touch with FamousStardom.