The 'Girls Gone Wild' maker Joe Francis has been dating model Abbey Wilson for more than three years now. This couple looks like they are totally made for each other. Currently, they live together with their twin daughters but they haven't actually married yet. But now after being parents, there is a high possibility that this couple will tie the knot very soon.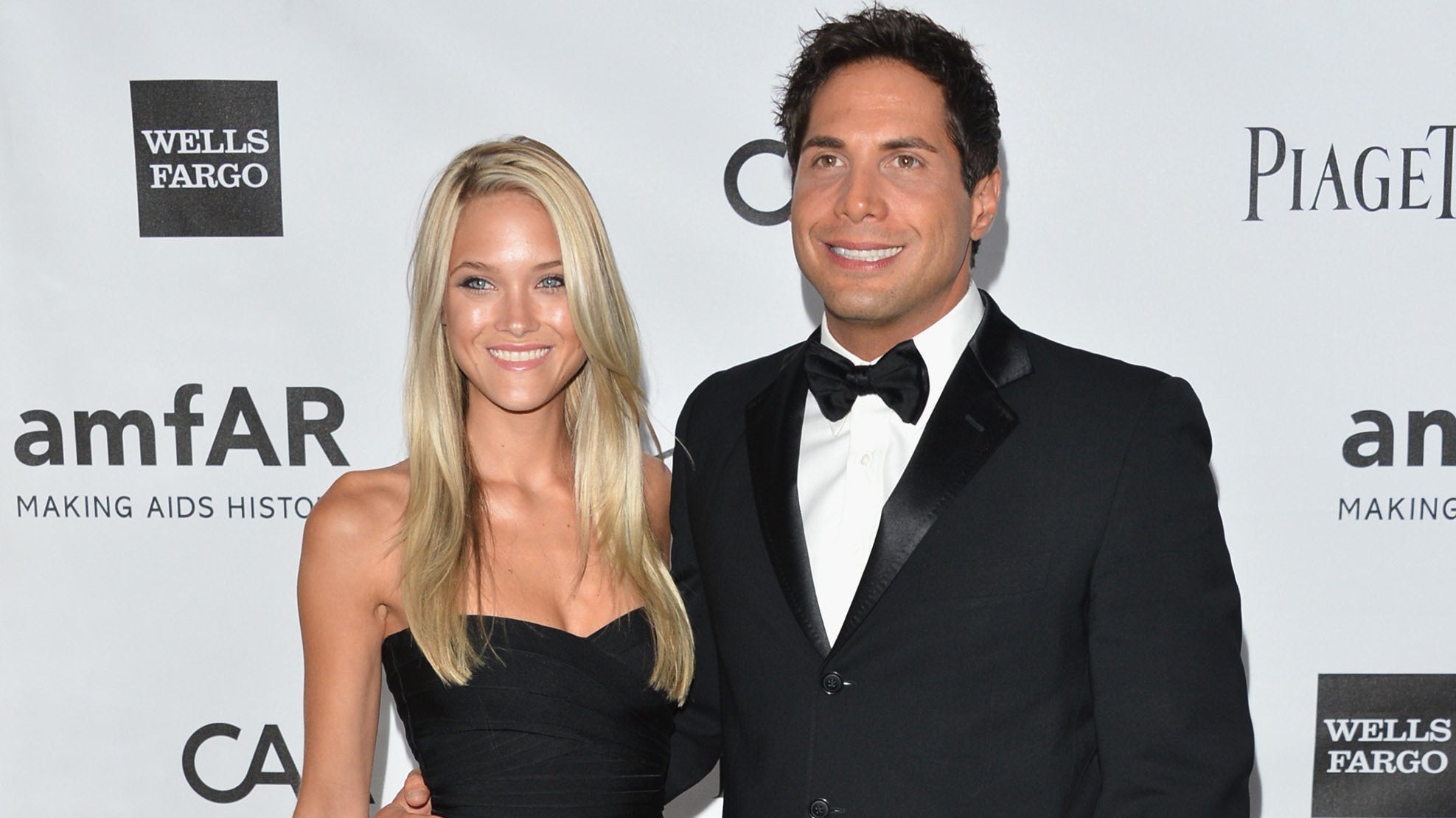 Image: Joe Francis with Abbey Wilson during an event
JOE FRANCIS AND ABBEY WILSON'S RELATIONSHIP HISTORY
Image: Joe and Abbey out shopping.

Joe met Abbey during his show Girls Gone Wild. They started dating when Abbey won the 'Girls Gone Wild: Search for the Hottest Girl in America'. They have been together since then.  Francis has had many girlfriends in the past. His show got famous for shooting naked college girls stripping. If you search his name, you can find his pictures with many naked women as well. But, in reality, he is really serious with Abbey as their relationship is going really well without Joe getting involved in any kind of rumors.
Must Read: Having Divorced Once, Joe Francis Unlikely To Repeat The Blunder With Soon-To-Be Wife Abbey Wilson
JOE FRANCIS' LOVE FOR GIRLS
Image: Abbey Wilson during her pregnancy

Talking about Joe and Abbey's children, Abbey gave birth to two adorable daughters, Alexandra Claire and Athena Olivia on 7th October 2014. The announcement of Abbey's pregnancy was quite shocking as this couple openly shared that they had used IVF to conceive. They did this to choose the baby's gender. Joe, who is disliked for making millions off of naked girls, received much hatred but he clarified saying that people will finally understand the love, respect, and admiration that he has for women.
ARE JOE FRANCIS AND ABBEY WILSON GETTING MARRIED SOON?
Image: Joe and Abbey during an event
Wilson and Francis are seen many times outdoors enjoying themselves with their twins. During their babies' seventh month, they were seen holidaying at Casa Aramara, a private estate built by Joe. The heartwarming thing is that they seemed to be very happy with one another and their children. We believe that their relationship is going really well and there are no signs of Joe's affair or Abbey's other boyfriend. Thus, they are not urged to break up as well.
Image: Abbey and Joe with kids at Casa, Aramara
However, the strange thing about Wilson and Francis is that they have never spoken about their marriage. But we believe that they might be thinking about getting married as they are a parent now. Even, Abbey would love to call Joe her husband. We seriously would love to see this couple tying the knot by the time their daughters start to walk.
Watch Joe's best moments on tv:
For more updates stay tuned to famousStardom.com.